CBS 21 News - Your station for Breaking News!
Our missions is to keep our viewers updated on the latest news coverage, station promotions, and community events.
WHP CBS 21 provides local news, weather, sports, community events and items of interest for Harrisburg-Lancaster-Lebanon-York and nearby towns and communities in the greater Harrisburg area including, Hershey, Hummelstown, Palmyra, Jonestown, Annville, Gettysburg, East Berlin, New Oxford, Littlestown, Biglerville, New Cumberland, Lemoyne, Wormleysburg, Camp Hill, Mechanicsburg, Carlisle, Shippensburg, Newville, Middletown, Halifax, Steelton, Mount Joy, Elizabethtown, Lititz, Millersville, Columbia, Quarryville, Ephrata, New Holland, Dillsburg, Etters, Enola, Lewisberry, Manchester, Red Lion, Glen Rock, Shrewsbury, Dallastown, Hanover, Chambersburg, Mont Alto, Greencastle, Fayetteville, Mercersburg, Waynesboro, Newport, New Bloomfield, Marysville, Duncannon, New Buffalo.
Capabilities
Desktop Display

Mobile Display

Email

Social
Desktop Display, Mobile Display, Email, Social

Headline:


Publisher: WHP CBS 21 Harrisburg - HOME
Key Differentiator


Why Advertising Works Consumers are always at various stages of buying specific products or services. If they are not in the market today for the goods or services that you offer, chances are they will be soon. Like trying to time the stock market, too many advertisers think they should "try" one form of advertising or another and "see if it works" for a short period of time. The truth that most effective marketers know is that your commercial message must consistently be promoted, to achieve maximum results. Our recommendation is 12 months per year, unless your business is strictly seasonal. Building brand awareness, or having brand equity in the marketplace, takes time. But once established, attracting new customers to your business becomes easier to achieve due to the "Top-Of-Mind-Awareness" gained. This awareness allows your business to enjoy increased familiarity and consumer understanding of who you are, where you are, and what you have to offer in the sea of competing companies or brands. Simply put, as consumers enter the market for the product or service your company sells, you will already be an option on their shopping list. Advertising also only works well if it conveys the right message. Speak to consumers in terms that are meaningful to them, not simply meaningful to you as a business. It's not that your "years of experience" or the fact that you are "family-owned" aren't important, it's just that they may not be the reason someone would choose to do business with you. In addition too many competitors all say the same things to consumers and many of them simply aren't the most relevant reasons people buy. Are you conveying benefits about the products and services you sell, or are you simply offering features? Consumers buy products and services that are unique in solving their problems, or have benefits that competing products and services do not. Tell the marketplace what makes you special, and what's in it for them, and they will seek out your business. The last ingredient in the secret sauce of effective advertising is the right audience. Television reaches more people each day than any other medium, people spend more time each day with television, and television remains by far the most exciting, influential, and engaging medium that exists today. 70% of people learn first about products and brands from television, it is the primary source for news for most adults, especially breaking news, and the primary source for local weather, sports, and traffic. Television station websites are visited monthly by about 40% of the marketplace. (TvB 2010 Media Comparisons) In Central PA, CBS 21 reaches a weekly on-air audience of over 600,000 Adults 18+. CBS 21.com averages over 300,000 unique visitors to its site each month and delivers about 4 million page views. Combined with the internet and other digital media, there is no other strategy that can produce better results for local businesses than partnerships with CBS 21. The Power of Television and Digital Media The powerful reach of television combined with the targeted, interactive nature of digital media, delivers a powerful "1-2 punch" that no other media can match. CBS 21 drives viewers to CBS21.com throughout the day and week for the latest news, weather, sports and consumer information. CBS 21 also promotes, manages, and offers a variety of other advertising platforms to help your business grow: Search advertising, text campaigns, a viewer loyalty website, and mobile news applications are some of the other exciting and innovative ways we can help your business find new customers. Contact Us We offer advertising opportunities that will: Allow your commercial message to reach thousands of local customers and potential customers each day in a more engaging and interactive way. Allow your business to advertise 24 hours a day, 7 days a week. Allow your business to fill the funnel with new customers interested in your products and services! DataSphere Technologies WHP-TV is proud to partner with DataSphere Technologies, Inc. DataSphere is responsible for powering our community calendar and offering geographically-targeted advertising opportunities across WHP-TV. DataSphere, in partnership with over 100 television stations around the U.S., helps local businesses across the country raise their visibility, convert more customers, and gain a competitive edge with custom marketing packages targeted to specific neighborhoods and communities. For more information visit Datasphere.com

Owned / Operated Properties


whptv.com
20933207 Global Rank
840 United States
122 Estimated Visits
Traffic Sources
Direct

100.00%

Mail

0.00%

Search

0.00%

Social

0.00%

Display

0.00%

Referrals

0.00%
Powered by
Global Rank 205,251 8,478
Links In Count 264 5
United States Rank
54,212
11,015
United States Page Views
79.0%
6.5%
Top Categories
News and Media/Te...
United States/Pen...
Native

36.00%

Standard

55.20%

Direct

8.81%
Longest Running Ad
Dates Active
Aug 04, 2018 to Aug 02, 2020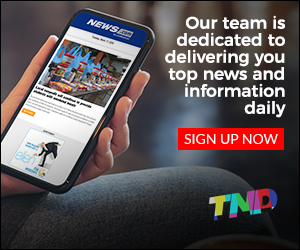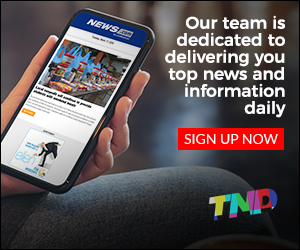 Dates Active
Apr 02, 2020 to Sep 28, 2020
Dates Active
Nov 01, 2019 to Sep 22, 2020


Dates Active
Jan 26, 2019 to Sep 30, 2020
Dates Active
Nov 16, 2018 to Sep 17, 2020
Dates Active
Nov 16, 2018 to Sep 17, 2020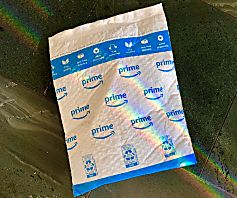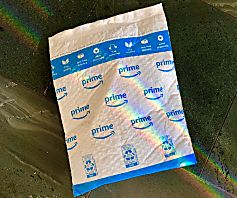 Dates Active
Mar 19, 2020 to Sep 26, 2020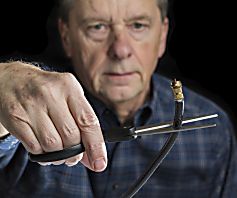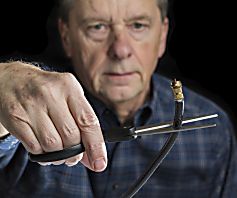 Dates Active
May 18, 2020 to Sep 22, 2020
Dates Active
Apr 08, 2020 to Sep 22, 2020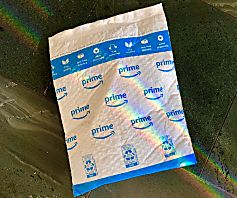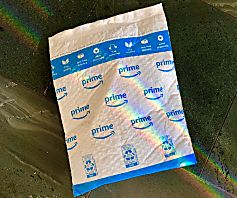 Dates Active
Feb 27, 2020 to Sep 24, 2020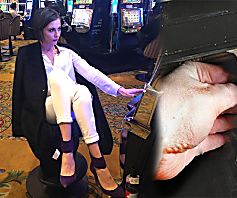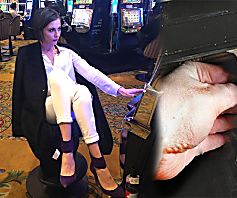 Dates Active
Mar 12, 2020 to Jun 03, 2020
Ad Exchange
Type
Publisher ID
Certification ID
google.com
direct
pub-2733994315962633
f08c47fec0942fa0
media.net
direct
8cuyjo3x8
contextweb.com
reseller
560210
emxdgt.com
reseller
207
1e1d41537f7cad7f
rhythmone.com
reseller
3611299104
conversantmedia.com
direct
40474
openx.com
direct
537112930
a698e2ec38604c6
openx.com
direct
539128151
a698e2ec38604c6
undertone.com
direct
3033
appnexus.com
reseller
2234
openx.com
reseller
537153564
6a698e2ec38604c6
21 News advertising reaches 815k visitors across desktop and mobile web, in countries such as United States, Canada, Netherlands, United Kingdom, Germany. Pricing models they offer are CPM on channels such as Display, Mobile, Email, Social Advertising on 21 News will allow you to reach consumers in industries or verticals such as .

They are headquartered at Harrisburg, PA, United States, and have advertising & marketing contacts listed on Thalamus. According to their Ads.txt, 21 News inventory partners include: google.com, media.net, contextweb.com, emxdgt.com, rhythmone.com, conversantmedia.com, openx.com, undertone.com, appnexus.com, spotxchange.com, spotx.tv, teads.tv, 33across.com, amazon.com, adtech.com, aolcloud.net, criteo.com, x.fidelity-media.com, smartadserver.com, tremorhub.com, freewheel.tv, brightcom.com, advertising.com, zedo.com, sovrn.com, lijit.com, pubmatic.com, districtm.io, flurry.com, aps.amazon.com, indexexchange.com, aol.com, beachfront.com, btrll.com, exponential.com, fyber.com, gumgum.com, improvedigital.com, nextmillennium.io, rockyou.com, rockyou.net, rubiconproject.com, springserve.com, totalmediasolutions.com, tribalfusion.com, andbeyond.media, vdopia.com, taboola.com, mediawayss.com, sonobi.com, aniview.com, sharethrough.com, supply.colossusssp.com, smartyads.com, thebrave.io, triplelift.com, yieldmo.com, yahoo.com, video.unrulymedia.com, telaria.com, admanmedia.com, adtag.vidssp.com, adtelligent.com, adyoulike.com, aralego.com, coxmt.com, groundtruth.com, kqd.net, lkqd.net, loopme.com, omnijay.com, quantcast.com, ssp.ynxs.io, synacor.com, turf.digital, ucfunnel.com, vindicosuite.com, verve.com, sabio.us, inmobi.com, mediaadtech.com, advangelists.com, connatix.com.

21 News works with Advertising technology companies such as Google Adsense, Chango, Upfront Digital Media, DoubleClick.Net, AppNexus, Neustar AdAdvisor, AdZerk, Resonate Insights, Dstillery, AOL-Time Warner Online Advertising, BlueKai, Atlas, DemDex, Open AdStream, The Trade Desk, Openads/OpenX, Conversant, Turn, X Plus One, Rocket Fuel, Accuen, Experian, SiteScout, eXelate, Brilig, Videology, Zedo, Media Innovation Group, Google Publisher Tag, Advertising.com, Aggregate Knowledge, Datonics, Tapad, Bizo, Yahoo Small Business, Twitter Ads, AdGear, Adap.TV, ADTECH, Choice Stream, Specific Media, Switch Ads, Collective Media, AudienceScience, SpotXchange, Criteo, Improve Digital, Adify, Connexity, Drawbridge, RealVu, AppNexus Segment Pixel, AcuityAds, MLN Advertising, Google Adsense for Search, BrightRoll, LiveRail, VINDICO, BlueKai DMP, RhythmOne, MyBuys MyAds, DoubleClick Bid Manager, Magnetic, Adconion, Centro, Crosswise, eyeReturn, Jumptap, IponWeb BidSwitch, Flashtalking, GumGum, DoubleVerify, Integral Ad Science, PointRoll, AdRoll, Celtra, StickyAds TV, Forensiq, Falk Realtime, Adform, SpringServe, Eyeota, Sojern, Link Share, Tribal Fusion, Eye View Digital, Mixpo, Adobe Audience Manager Sync, Yahoo Ad Sync, Brandscreen, WebSpectator, OpenDSP, Undertone, Media.net, ContextWeb, Burst Media, Ads.txt, Google Direct, ContextWeb Reseller, ORC International Reseller, AppNexus Reseller, RhythmOne Reseller, Converstand Media Direct, OpenX Direct, OpenX Reseller, SpotXChange Direct, AOL Reseller, PubMatic Reseller, Sonobi Reseller, Sovrn Reseller, Bidfluence Reseller, Google Reseller, Teads Direct, AppNexus Direct, ORC International Direct, GumGum Reseller, Sovrn Direct, 33 Across Direct, SpotXChange Reseller, Amazon Reseller, LKQD Reseller, RubiconProject Reseller, Criteo Reseller, SmartAdServer Reseller, Tremor Video Reseller, RubiconProject Direct, FreeWheel Reseller, Brightcom Direct, Lijit Direct, DistrictM Direct, AdFrontiers Direct, Tremor Video Direct, Outbrain Direct, Outbrain Reseller, ShareThrough Reseller, Lijit Reseller, Fyber Reseller, Amazon Direct, IndexExchange Reseller, IndexExchange Direct, Beachfront Reseller, BrightRoll Reseller, Exponential Direct, Improve Digital Direct, Improve Digital Reseller, SpringServe Reseller, DistrictM Reseller, AdYouLike Reseller, Taboola Direct, Evidon, Comet Cox Media Reseller, Sonobi, Amazon Ad System, Simpli.fi, Amazon Associates, 33 Across Reseller, StreamRail Reseller, Cedato Reseller, Cedato Direct, LKQD Direct, SpringServe Direct, Pubmatic, Index Exchange, Rubicon Project, Sharethrough, AdPlugg, Bidtellect, TripleLift, Connatix Direct, Triple Lift Direct, Google AdSense Integrator, GetIntent, Adhigh, DynAdmic, Yieldmo, Yieldmo Direct, Narrative, Avocet, CogoCast, Yahoo Direct, Media.net Direct, Undertone Direct, Zedo Direct, Optimatic Reseller, Next Millenium Direct, Rock You Reseller, Total Media Direct, AndBeyond.Media Direct, Quantcast Direct, Chocolate Reseller, SmartyAds Direct, adtelligent Reseller, Mediawayss Direct, Aniview Reseller, Mobile Ad Trading Reseller, SmartyAds Reseller, Brave Reseller, Rock You Direct, Mobile Ad Trading Direct, Woobi Reseller, Videmob Reseller, Ad Lightning, RhythmOne Direct, Telaria Direct, AdMan Reseller, ucfunnel Reseller, GroundTruth Reseller, LoopMe Reseller, Quantcast Reseller, Synacor Reseller, MBR Targeting, Adition, Telaria Reseller, Header Tag by Index Exchange, BidSwitch, Beeswax, MaxPoint Interactive, Flurry Direct, Mobile Ad Trading, Prebid.