Kytx TV is a Telecommunications company located in 2211 E South Loop 223, Tyler, Texas, United States.
Capabilities
Desktop Display

Mobile Display

Email

Social
Desktop Display, Mobile Display, Email, Social

Headline:


Publisher
Key Differentiator


Coverage you can count on.
136954 Global Rank
27087 United States
317 K Estimated Visits
Traffic Sources
Search

57.54%

Social

23.46%

Direct

15.23%

Referrals

2.60%

Mail

1.18%

Display

0.00%
Powered by
Global Rank 266,080 3,214
Links In Count 791 35
United States Rank
55,598
4,713
United States Page Views
93.5%
3.3%
Mobile App Data
MixRank is the most comprehensive database of mobile apps, developers, SDKs, technologies, services, and integrations.
Learn more.
10 SDKs
3.5 Avg. Rating
12 Total reviews
App Url: https://itunes.apple.com/app/kytx-cbs19/id384290576
App Support: https://www.cbs19.tv/contact-us
Genre: News
Bundle ID: com.mobdub.kytx.reader
App Size: 79.6 M
Version: 42.10.17
Release Date: July 28th, 2010
Update Date: September 14th, 2020
Description:
Stay up-to-date with the latest news and weather in the Tyler area on the all-new free KYTX app from CBS 19.
Our app features the latest breaking news that impacts you and your family, interactive weather and radar, and live video from our newscasts and local events.
LOCAL & BREAKING NEWS
? Receive real-time notifications for breaking news
? Read the latest news as it happens in your area
? Explore exclusive investigative stories
? Browse photos, news clips, and raw video
LOCAL WEATHER
? Daily and hourly forecasts for your city
? The latest forecasts from our meteorologists
? Interactive radar maps
? Automated hyperlocal severe weather alerts
LIVE VIDEO
? Watch live video newscasts and breaking news from KYTX
PERSONALIZATION
? Discover and dive into topics that matter to you
? Favorite topics to receive personalized updates
Other Features:
? Share stories & videos directly with your friends and family
? See the latest updates and behind the scenes photos from your favorite anchors and reporters
? Get information on school delays & closings as they happen
This is the official app of KYTX and cbs19.tv, the CBS affiliate serving the Tyler, TX area.
Got feedback? Let us know how we can make this the best app experience for you! Send us a note at appfeedback@tegna.com.
Privacy Policy: https://www.cbs19.tv/privacy
Do Not Sell My Information: https://www.cbs19.tv/do-not-sell-my-information
Terms of Service: https://www.cbs19.tv/terms
Daily Downloads Oct 01 - 31, 2020
Bad app
Go back to original
River
You. Wasted your time.
Great app!
This is a great app. Able to keep up on the news as it happens. Recommend it to everyone!
Bad app
Go back to original
best etx weather app
This is by far the best weather app of all our TV stations with apps here in Tyler. Very easy to use.
Keep getting same alert
Great app except I get an alert about 'missing child found in fathers basement' at least twice a day if not more. Please fix.
Launch Services
AVFoundation
The AV Foundation framework provides an Objective-C interface for managing and playing audio-visual media in iOS and OS X applications.
Core Foundation Framework
Core Foundation is a framework that provides fundamental software services useful to application services, application environments, and to applications themselves. Core Foundation also provides abstractions for common data types, facilitates internationalization with Unicode string storage, and offers a suite of utilities such as plug-in support, XML property lists, URL resource access, and preferences.
Core Graphics
The Core Graphics framework is based on the Quartz advanced drawing engine. It provides low-level, lightweight 2D rendering with unmatched output fidelity. You use this framework to handle path-based drawing, transformations, color management, offscreen rendering, patterns, gradients and shadings, image data management, image creation, and image masking, as well as PDF document creation, display, and parsing.
Core Location Framework
The Core Location framework lets you determine the current location or heading associated with a device. The framework uses the available hardware to determine the user's position and heading. You use the classes and protocols in this framework to configure and schedule the delivery of location and heading events. You can also use it to define geographic regions and monitor when the user crosses the boundaries of those regions. In iOS, you can also define a region around a Bluetooth beacon.
Foundation Framework
MobileCoreServices
Quartz Core Framework
This collection of documents provides the API reference for the Quartz Core framework, which supports image processing and video image manipulation.
System Configuration F...
This collection of documents describes the programming interfaces of the System Configuration framework. The System Configuration framework provides functions that determine the reachability of target hosts in both a synchronous and an asynchronous manner. It also provides error detection facilities.
UIKit
The UIKit framework (UIKit.framework) provides the crucial infrastructure needed to construct and manage iOS apps. This framework provides the window and view architecture needed to manage an app's user interface, the event handling infrastructure needed to respond to user input, and the app model needed to drive the main run loop and interact with the system.
Native

40.42%

Standard

56.86%

Direct

2.72%
Longest Running Ad
Dates Active
Aug 10, 2018 to Aug 08, 2020
Dates Active
Feb 04, 2020 to Aug 24, 2020
Dates Active
Dec 03, 2019 to Sep 04, 2020


Dates Active
May 09, 2020 to Jul 28, 2020
Dates Active
May 05, 2019 to Sep 02, 2020
Dates Active
Mar 30, 2020 to Aug 29, 2020
Dates Active
Jan 21, 2020 to Mar 29, 2020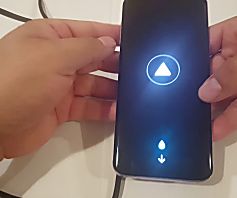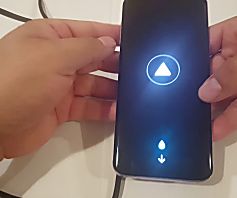 Dates Active
May 22, 2020 to Jun 10, 2020
Dates Active
Mar 14, 2020 to May 29, 2020
Dates Active
Mar 14, 2020 to Mar 21, 2020
Dates Active
May 02, 2020 to May 02, 2020
Ad Exchange
Type
Publisher ID
Certification ID
google.com
reseller
pub-9557089510405422
f08c47fec0942fa0
33across.com
direct
0013300001jsxbyaas
bbea06d9c4d2853c
spotxchange.com
reseller
139883
7842df1d2fe2db34
spotx.tv
reseller
139883
7842df1d2fe2db34
openx.com
reseller
537120563
6a698e2ec38604c6
rubiconproject.com
reseller
16414
0bfd66d529a55807
rubiconproject.com
reseller
21434
0bfd66d529a55807
pubmatic.com
reseller
156423
5d62403b186f2ace
pubmatic.com
reseller
158136
5d62403b186f2ace
pubmatic.com
reseller
158569
5d62403b186f2ace
19KYTX advertising reaches 317k visitors across desktop and mobile web, in countries such as United States, Australia, Germany, India. Pricing models they offer are CPM on channels such as Display, Mobile, Email, Social Advertising on 19KYTX will allow you to reach consumers in industries or verticals such as .

They are headquartered at Tyler, TX, United States, and have advertising & marketing contacts listed on Thalamus. According to their Ads.txt, 19KYTX inventory partners include: google.com, 33across.com, spotxchange.com, spotx.tv, openx.com, adtech.com, rubiconproject.com, pubmatic.com, appnexus.com, advangelists.com, sonobi.com, indexexchange.com, aol.com, yahoo.com, aps.amazon.com, amazon-adsystem.com, triplelift.com, carambo.la, emxdgt.com, lijit.com, rhythmone.com, smartadserver.com, sovrn.com, contextweb.com, adyoulike.com, axonix.com, admanmedia.com, connatix.com, tremorhub.com, telaria.com, freewheel.tv, lkqd.net, criteo.com, districtm.io, advertising.com, brightcom.com, improvedigital.com, consumable.com, nativeads.com, gumgum.com, bidtellect.com, synacor.com, coxmt.com, outbrain.com, q1connect.com, video.unrulymedia.com, sharethrough.com, smaato.com, adcolony.com, bidmachine.io, blis.com, engagebdr.com, mobilefuse.com, pokkt.com, pubnative.net, startapp.com, xad.com, undertone.com, roimediaconsultants.com, conversantmedia.com, lockerdome.com, adagio.io, tradehouse.media, adblade.com, aolcloud.net, anthemx.tv, lkqd.com, fyber.com, optimatic.com, rockyou.net, aralego.com, springserve.com, brightroll.com, vi.ai, adform.com, themediagrid.com, vdopia.com, chocolateplatform.com, beachfront.com, media.net, yieldmo.com, cedato.com, ad-generation.jp, proper.io, mantisadnetwork.com, taboola.com, facebook.com.

19KYTX works with Advertising technology companies such as Adify, Index Exchange, Criteo, eXelate, Undertone, Facebook Exchange FBX, Pubmatic, Rubicon Project, Yield Manager, Aggregate Knowledge, Media Innovation Group, Videology, Google Publisher Tag, Google Adsense, MLN Advertising, Digilant, The Trade Desk, Dstillery, SiteScout, LucidMedia, Chango, ContextWeb, Brandscreen, Simpli.fi, RadiumOne, Neustar AdAdvisor, AudienceScience, DoubleClick.Net, Turn, AOL-Time Warner Online Advertising, AppNexus, Atlas, BlueKai, Resonate Insights, DemDex, Adblade, Evidon, Tribal Fusion, Openads/OpenX, X Plus One, Rocket Fuel, Centro, Accuen, Experian, Bizo, Advertising.com, Mediaplex, DoubleVerify, World Now, Integral Ad Science, Proclivity, IponWeb BidSwitch, Tapad, 161Media, Upfront Digital Media, Yahoo Small Business, AdGear, ADTECH, AcuityAds, Eq Ads, Drawbridge, RealVu, Zenovia, Twitter Ads, Specific Media, Switch Ads, Burst Media, Improve Digital, Adform, AppNexus Segment Pixel, MyBuys, Connexity, PointRoll, NetSeer, Brilig, Zedo, Technorati Media, Beanstock Media, eyeReturn, bRealtime, Flite, Vidible, Magnetic, Jumptap, MyBuys MyAds, Metrigo, Ezakus, Forensiq, Ohana, Exponential, RhythmOne, BrightRoll, DoubleClick Bid Manager, Mixpo, BlueKai DMP, Media.net, GumGum, Teads, Polymorph, Crosswise, AdPredictive, Eyeota, SkimLinks, Clickagy, Appier, AlephD, Taboola, Adobe Audience Manager Sync, Yahoo Ad Sync, Sharethrough, Header Tag by Index Exchange, Criteo Publisher Marketplace, Synacor Reseller, Sovrn Direct, Amazon Direct, ContextWeb Direct, Comet Cox Media Direct, AdYouLike Direct, Fyber Reseller, PubMatic Direct, SmartAdServer Reseller, Amazon Reseller, Google Direct, Bidfluence Reseller, Yahoo Direct, OpenX Reseller, Lijit Direct, ShareThrough Direct, ContextWeb Reseller, AppNexus Reseller, Ads.txt, LKQD Reseller, Criteo Direct, 33 Across Direct, RubiconProject Direct, Connatix Direct, SpotXChange Reseller, PubMatic Reseller, Criteo Reseller, FreeWheel Reseller, Teads Direct, Sovrn Reseller, RhythmOne Direct, AdFrontiers Direct, Tremor Video Reseller, LKQD Direct, OpenX Direct, Sonobi Reseller, Google Reseller, RubiconProject Reseller, SmartAdServer Direct, Videology Group Reseller, Sekindo Direct, ORC International Direct, Converstand Media Direct, AppNexus Direct, AOL Reseller, Lijit Reseller, Beachfront Reseller, Brightcom Direct, Synacor Direct, ShareThrough Reseller, 33 Across Reseller, Beachfront Direct, GumGum Reseller, Bidtellect, StackAdapt, Amazon Ad System, SpotXchange, Connatix, Amazon Associates, DistrictM Reseller, Nativo Reseller, SpringServe Reseller, Technorati Reseller, Adform Reseller, Converstand Media Reseller, Cedato Reseller, Switch Reseller, Smaato Reseller, Improve Digital Reseller, DistrictM Direct, RhythmOne Reseller, ORC International Reseller, Comet Cox Media Reseller, AdYouLike Reseller, YuMe Direct, IndexExchange Reseller, IndexExchange Direct, SpotX, Bidfluence Direct, AOL Direct, Triple Lift Direct, Kargo Reseller, Taboola Direct, Taboola Reseller, StreamRail Reseller, FreeWheel Direct, Perfect Market, Prezna, GetIntent, Adhigh, Beeswax, RUN Ads, VINDICO, C1X Reseller, TripleLift, Walmart, AdRoll, Sonobi Direct, Admedo, StickyAds TV, JustPremium, Taboola Sponsored Links, LoopMe Reseller, SpringServe Direct, Spoutable, ClickCertain, Carambola Direct, Flashtalking, SpotXChange Direct, Tremor Video Direct, GumGum Direct, Outbrain Reseller, Google AdSense Integrator, Open AdStream, Narrative, Eye View Digital, DynAdmic, Link Share, YieldBot Reseller, EMX, AdTheorent, Right Media, AdStanding, Somoaudience Reseller, Mobile Ad Trading Reseller, Consumable Direct, Yieldlab Reseller, Native Ads Reseller, Primis Direct, Undertone Direct, Lockerdome Reseller, Adblade Reseller, Optimatic Reseller, Rock You Reseller, ucfunnel Reseller, BrightRoll Reseller, AerServ Direct, Somoaudience Direct, Mobile Ad Trading Direct, Media.net Direct, Vuble Direct, Vuble Reseller, saambaa Direct, DistrictM, AdMatrix, Blis.