Company Name:


15 NEWS

(View Trends)

Headquarters: (View Map)

Conway, SC, United States

Office Locations:

South Carolina

10 - 50 employees
Capabilities
Desktop Display

Social

Desktop Video

Mobile Display

Email
Desktop Display, Social, Desktop Video, Mobile Display, Email

Headline:


Myrtle Beach/Florence News, Weather, Sports, Breaking News
Industries


Automotive, Education, Entertainment, Government & Politics, Health & Beauty, Healthcare, Sports

Key Differentiator


WPDE is a SC based station and a ABC Television affiliate owned and operated by Sinclair Broadcast Group. Sinclair Broadcast Group, Inc. is one of the largest and most diversified television broadcasting companies in the country today. Sinclair owns and operates, programs or provides sales services to 163 television stations in 77 markets, after pending transactions. Sinclair's television group reaches approximately 38.7% of US television households and includes FOX, ABC, MyTV, CW, CBS, NBC, Univision and Azteca affiliates. Community Involvement The owner and Sinclair Broadcast Group, LLC. continue to broaden its recruiting outreach by effectively establishing communication with recruiting resources in the broadcasting community, professional organizations, community based organizations and outreach through our corporate and local station job opportunities websites. Examples of the efforts made by stations in this employment unit include an ongoing internship program with regional colleges and high schools. Our department managers attend job fairs at local and regional colleges in an effort to recruit candidates with an interest in a broadcast related field. We have also had numerous local schools come to our station for tours, and our news staff has gone directly to schools to speak to them about careers in Broadcasting. In addition, our station participates in high school career workshops that introduce broadcasting careers to high school and middle school students. For additional information concerning the outreach efforts undertaken by stations in this employment unit, see link in the footer for the EEO Public File Report. Since the current EEO rules went into effect the station has experienced no notable difficulties in our outreach efforts as of the date of this application.
PERSON
ROLE
CONTACT INFO & EMAIL
ACTIONS
43819 Global Rank
8457 United States
1.69 M Estimated Visits
Traffic Sources
Search

33.59%

Direct

30.19%

Social

24.91%

Referrals

8.01%

Mail

3.06%

Display

0.24%
Powered by
Global Rank 115,813 1,181
Links In Count 396 98
United States Rank
29,373
8,104
United States Page Views
97.3%
1.0%
Native

39.40%

Standard

53.22%

Direct

7.39%
Longest Running Ad
Dates Active
Aug 06, 2018 to Aug 04, 2020
Dates Active
Oct 12, 2018 to Oct 02, 2020
Dates Active
Apr 03, 2020 to Oct 02, 2020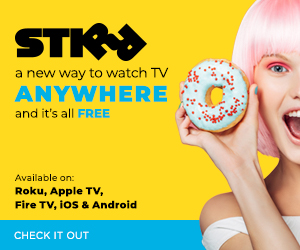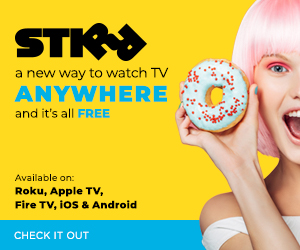 Dates Active
Jan 25, 2019 to Sep 19, 2020


Dates Active
May 15, 2020 to Jun 05, 2020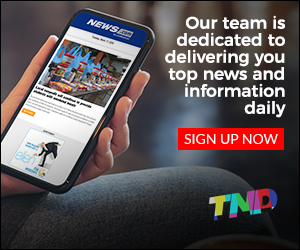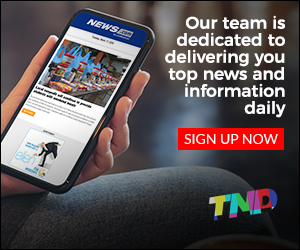 Dates Active
Apr 06, 2020 to Sep 27, 2020
Dates Active
Aug 24, 2020 to Sep 22, 2020
Dates Active
Jun 12, 2019 to Oct 02, 2020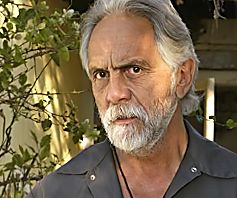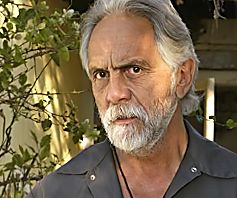 Dates Active
Sep 10, 2020 to Sep 28, 2020
Dates Active
Aug 23, 2020 to Sep 26, 2020
Dates Active
Jun 29, 2020 to Sep 25, 2020
Ad Exchange
Type
Publisher ID
Certification ID
google.com
direct
pub-2733994315962633
f08c47fec0942fa0
media.net
direct
8cuyjo3x8
contextweb.com
reseller
560210
emxdgt.com
reseller
207
1e1d41537f7cad7f
rhythmone.com
reseller
3611299104
conversantmedia.com
direct
40474
openx.com
direct
537112930
a698e2ec38604c6
openx.com
direct
539128151
a698e2ec38604c6
undertone.com
direct
3033
appnexus.com
reseller
2234
openx.com
reseller
537153564
6a698e2ec38604c6
15 NEWS advertising reaches 1.69M visitors across desktop and mobile web, in countries such as United States, Canada, United Kingdom, Australia, Germany. Pricing models they offer are CPM on channels such as Display, Social, Video, Mobile, Email Advertising on 15 NEWS will allow you to reach consumers in industries or verticals such as Education, Sports, Government & Politics, Health & Beauty, Healthcare, Automotive, Entertainment.

They are headquartered at Conway, SC, United States, and have 6 advertising & marketing contacts listed on Thalamus. According to their Ads.txt, 15 NEWS inventory partners include: google.com, media.net, contextweb.com, emxdgt.com, rhythmone.com, conversantmedia.com, openx.com, undertone.com, appnexus.com, spotxchange.com, spotx.tv, teads.tv, 33across.com, amazon.com, adtech.com, aolcloud.net, criteo.com, x.fidelity-media.com, smartadserver.com, tremorhub.com, freewheel.tv, brightcom.com, advertising.com, zedo.com, sovrn.com, lijit.com, pubmatic.com, districtm.io, flurry.com, aps.amazon.com, indexexchange.com, aol.com, beachfront.com, btrll.com, exponential.com, fyber.com, gumgum.com, improvedigital.com, nextmillennium.io, rockyou.com, rockyou.net, rubiconproject.com, springserve.com, totalmediasolutions.com, tribalfusion.com, andbeyond.media, vdopia.com, taboola.com, mediawayss.com, sonobi.com, aniview.com, sharethrough.com, supply.colossusssp.com, smartyads.com, thebrave.io, triplelift.com, yieldmo.com, yahoo.com, video.unrulymedia.com, telaria.com, admanmedia.com, adtag.vidssp.com, adtelligent.com, adyoulike.com, aralego.com, coxmt.com, groundtruth.com, kqd.net, lkqd.net, loopme.com, omnijay.com, quantcast.com, ssp.ynxs.io, synacor.com, turf.digital, ucfunnel.com, vindicosuite.com, verve.com, sabio.us, inmobi.com, mediaadtech.com, advangelists.com, connatix.com.

15 NEWS works with Advertising technology companies such as Open AdStream, Google Publisher Tag, RadiumOne, MyBuys MyAds, DoubleClick.Net, Chango, Facebook Exchange FBX, Magnetic, AppNexus, The Trade Desk, Openads/OpenX, X Plus One, AudienceScience, Rocket Fuel, Dstillery, Google Adsense, Criteo, ADTECH, Simpli.fi, Advertising.com, IponWeb BidSwitch, Drawbridge, RealVu, Mediaplex, LiveRail, Twitter Ads, ContextWeb, Yahoo Small Business, Conversant, Turn, VINDICO, Pubmatic, Rubicon Project, SiteScout, BlueKai DMP, Index Exchange, Upfront Digital Media, BlueKai, DemDex, Experian, DoubleClick Bid Manager, Specific Media, PointRoll, BrightRoll, Adify, Neustar AdAdvisor, Crosswise, Evidon, Aggregate Knowledge, SpotXchange, Tapad, Jumptap, Improve Digital, AOL-Time Warner Online Advertising, Integral Ad Science, Adap.TV, DoubleVerify, AcuityAds, RhythmOne, Digilant, Centro, eyeReturn, Videology, bRealtime, AdGear, Yield Manager, eXelate, GumGum, AdMeta, Adform, Adconion, Burst Media, Teads, AdRoll, Connexity, Flashtalking, AlephD, Forensiq, Foot Locker, Media Innovation Group, StickyAds TV, Wayfair, Eyeota, Sojern, Babylon Ad Network, Link Share, Resonate Insights, Tribal Fusion, Eye View Digital, Datonics, Atlas, Adhigh, Zedo, Adobe Audience Manager Sync, Yahoo Ad Sync, Media.net, CogoCast, GetIntent, Geniee, Adstir, adingo, Ad Tech Japan AOL, WebSpectator, Admedo, OpenDSP, RUN Ads, Undertone, Choice Stream, DeepIntent, DynAdmic, Narrative, Research Now, Beeswax, Avocet, Yieldlab, Smartclip, Technorati Media, Consumable, Sonobi, AdPlugg, Sovrn Direct, Amazon Direct, ShareThrough Reseller, Outbrain Reseller, Fyber Reseller, Tremor Video Direct, Outbrain Direct, SmartAdServer Reseller, Amazon Reseller, Google Direct, Bidfluence Reseller, OpenX Reseller, Lijit Direct, ContextWeb Reseller, AppNexus Reseller, Ads.txt, LKQD Reseller, 33 Across Direct, RubiconProject Direct, Brightcom Direct, SpotXChange Reseller, PubMatic Reseller, Criteo Reseller, FreeWheel Reseller, Teads Direct, Sovrn Reseller, AdFrontiers Direct, SpotXChange Direct, Tremor Video Reseller, OpenX Direct, Sonobi Reseller, DistrictM Direct, Google Reseller, RubiconProject Reseller, RhythmOne Reseller, GumGum Reseller, ORC International Reseller, ORC International Direct, Converstand Media Direct, AppNexus Direct, AOL Reseller, Lijit Reseller, IndexExchange Reseller, IndexExchange Direct, Beachfront Reseller, BrightRoll Reseller, Exponential Direct, Improve Digital Direct, Improve Digital Reseller, SpringServe Reseller, Walmart, Infolinks, AppNexus Segment Pixel, DistrictM Reseller, AdYouLike Reseller, Taboola Direct, Comet Cox Media Reseller, Amazon Ad System, Arrivalist, Amazon Associates, 33 Across Reseller, StreamRail Reseller, Cedato Reseller, Cedato Direct, LKQD Direct, SpringServe Direct, Sharethrough, Bidtellect, TripleLift, Connatix Direct, Triple Lift Direct, Google AdSense Integrator, Yieldmo Direct, Yieldmo, Yahoo Direct, Media.net Direct, Undertone Direct, Zedo Direct, Optimatic Reseller, Native Ads Reseller, Yieldlab Reseller, Next Millenium Direct, Rock You Reseller, Total Media Direct, AndBeyond.Media Direct, Quantcast Direct, Chocolate Reseller, SmartyAds Direct, adtelligent Reseller, Mediawayss Direct, Aniview Reseller, Mobile Ad Trading Reseller, SmartyAds Reseller, Brave Reseller, Rock You Direct, Mobile Ad Trading Direct, Woobi Reseller, Videmob Reseller, Ad Lightning, RhythmOne Direct, Telaria Direct.