WHAM is a business committed to being the premier broadcaster of local news, community affairs, and entertainment programming for our viewers and our customers in the greater Rochester area. By successfully achieving this goal, we will assure our continuing viability as a business, thus assuring our continuing support for the community and providing jobs and satisfaction for the employees of WHAM.
Company Name:


13wham

(View Trends)

Headquarters: (View Map)

Hunt Valley, MD, United States

Office Locations:

Rochester, NY

50 - 200 employees
Capabilities
Desktop Display

Social

Mobile Display

Email
Desktop Display, Social, Mobile Display, Email

Headline:


Publisher: 13Wham ABC Rochester NY - Home

Self / Managed Service:


Managed Service
Industries


Entertainment, Government & Politics, Health & Beauty, Healthcare, Sports, Technology

Key Differentiator


13WHAM ABC Rochester provides local news, weather forecasts, traffic updates, health reports, notices of events and items of interest in the community, local sports and entertainment programming for Rochester and nearby towns and communities including Greece, Victor, Pittsford, Penfield, Henrietta, Webster, Irondequoit, Fairport, Chili, Gates, Rush, Wheatland, Canandaigua, Farmington, Spencerport and Hilton
PERSON
ROLE
CONTACT INFO & EMAIL
ACTIONS
Account Executive at 13WHAM TV
Sales Marketing Director at 13WHAM-TV
Digital Sales Manager at 13WHAM-TV
Account Executive at 13WHAM ABC-TV, WUHF Fox Rochester, Rochester's CW
Account Executive at 13WHAM-TV
Account Executive at 13WHAM-TV
46502 Global Rank
8953 United States
2.43 M Estimated Visits
Traffic Sources
Direct

48.14%

Search

31.56%

Social

17.29%

Referrals

2.04%

Mail

0.69%

Display

0.29%
Geography Breakdown
97.34%

0.56%

0.38%

0.21%

0.10%
Powered by
Global Rank 53,131 916
Links In Count 1,024 28
United States Rank
12,206
799
United States Page Views
96.0%
1.8%
Mobile App Data
MixRank is the most comprehensive database of mobile apps, developers, SDKs, technologies, services, and integrations.
Learn more.
5 K Downloads
23 SDKs
4.0 Avg. Rating
6 Total reviews
App Url: https://play.google.com/store/apps/details?id=com.newssynergy.whamweather
App Support: http://www.13wham.com/weather/default.aspx
Genre: weather
Bundle ID: com.newssynergy.whamweather
App Size: 4 M
Version: 55
Release Date: October 19th, 2012
Update Date: May 17th, 2013
Description:
The 13WHAM Weather Authority News Synergy app offers a superior local weather experience at home or on-the-go. You can count on 13WHAM Weather Authority News Synergy to provide the latest weather and alerts in the Rochester area."
The 13WHAM Weather Authority News Synergy application includes:
-- Local Weather and weather content
-- Geo-located Weather and Advertising
-- Weather Central Interactive Radar?
-- Integrated and Searchable AdPay? Classifieds
-- Live Streaming Audio and Video
-- Submit Photos and Videos
-- Receive Alerts for Breaking News, Severe Weather, School Closings and More
-- Share Content via E-mail, Text Message and on Facebook? and Twitter?
-- And More...
Languages
English
ADTECH Ad Server
ADTECH's integrated ad serving solutions enable web publishers, ad networks, agencies and advertisers to manage, serve and report on their online advertising campaigns – including display, video and mobile formats.
ADTECH Vdopia Mediation
Google Authorization
Google Play services offers a standard authorization flow for all Google APIs and all components of Google Play services. In addition, you can leverage the authorization portion of the Google Play services SDK to gain authorization to services that are not yet supported in the Google Play services platform by using the access token to manually make API requests or using a client library provided by the service provider.
Google Play Maps
Allow your users explore the world with rich maps provided by Google. Identify locations with custom markers, augment the map data with image overlays, embed one or more maps as fragments, and much more.
Google Play Services
Google Play Services give your apps more features to attract users on a wider range of devices. With Google Play services, your app can take advantage of the latest, Google-powered features such as Maps, Google+, and more, with automatic platform updates distributed as an APK through the Google Play store. This makes it faster for your users to receive updates and easier for you to integrate the newest that Google has to offer.
Google Plus
The Google+ platform for Android lets you authenticate a user with the same credentials they use on Google every day. Once a user signs in with Google, you can create more engaging experiences and drive usage of your app.
LiveRail
LiveRail is a monetization platform for video publishers.
AdMarvel
Mobile ad optimization used by the world's largest publishers, agencies and carriers.
Adobe
Android API
All APIs for communicating with the Android system.
Apache Commons Lang
The standard Java libraries fail to provide enough methods for manipulation of its core classes. Apache Commons Lang provides these extra methods. Lang provides a host of helper utilities for the java.lang API, notably String manipulation methods, basic numerical methods, object reflection, concurrency, creation and serialization and System properties. Additionally it contains basic enhancements to java.util.Date and a series of utilities dedicated to help with building methods, such as hashCode, toString and equals.
Native

31.36%

Standard

60.06%

Direct

8.58%
Longest Running Ad
Dates Active
Aug 04, 2018 to Aug 02, 2020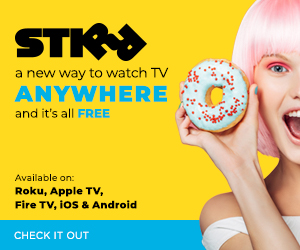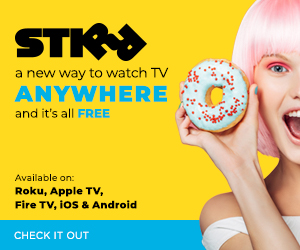 Dates Active
Jan 25, 2019 to Sep 29, 2020
Dates Active
Jan 25, 2019 to Oct 01, 2020
Dates Active
Oct 17, 2018 to Sep 28, 2020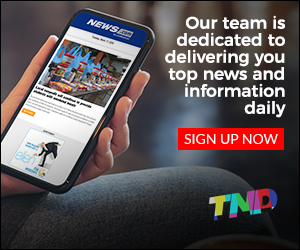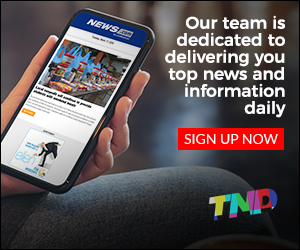 Dates Active
Apr 01, 2020 to Sep 27, 2020


Dates Active
Jan 25, 2019 to Sep 24, 2020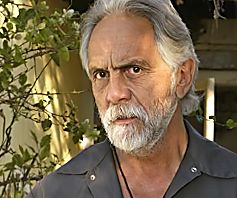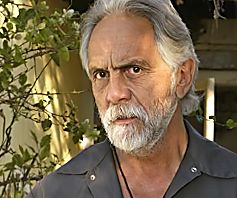 Dates Active
Sep 11, 2020 to Oct 01, 2020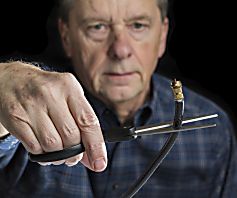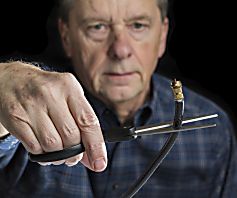 Dates Active
May 20, 2020 to Aug 11, 2020
Dates Active
Apr 26, 2020 to Jul 16, 2020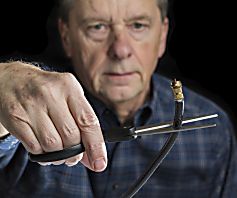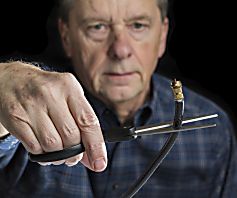 Dates Active
May 14, 2020 to Aug 12, 2020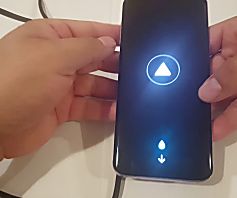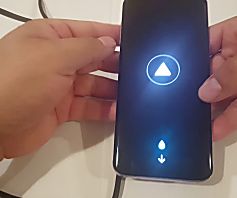 Dates Active
May 24, 2020 to Jun 20, 2020
Ad Exchange
Type
Publisher ID
Certification ID
google.com
direct
pub-2733994315962633
f08c47fec0942fa0
media.net
direct
8cuyjo3x8
contextweb.com
reseller
560210
emxdgt.com
reseller
207
1e1d41537f7cad7f
rhythmone.com
reseller
3611299104
conversantmedia.com
direct
40474
openx.com
direct
537112930
a698e2ec38604c6
openx.com
direct
539128151
a698e2ec38604c6
undertone.com
direct
3033
appnexus.com
reseller
2234
openx.com
reseller
537153564
6a698e2ec38604c6
13wham advertising reaches 2.43M visitors across desktop and mobile web, in countries such as United States, Canada, United Kingdom, Germany, Spain. Pricing models they offer are CPM on channels such as Display, Social, Mobile, Email Advertising on 13wham will allow you to reach consumers in industries or verticals such as Government & Politics, Health & Beauty, Entertainment, Healthcare, Technology, Sports.

They are headquartered at Hunt Valley, MD, United States, and have 9 advertising & marketing contacts listed on Thalamus. According to their Ads.txt, 13wham inventory partners include: google.com, media.net, contextweb.com, emxdgt.com, rhythmone.com, conversantmedia.com, openx.com, undertone.com, appnexus.com, spotxchange.com, spotx.tv, teads.tv, 33across.com, amazon.com, adtech.com, aolcloud.net, criteo.com, x.fidelity-media.com, smartadserver.com, tremorhub.com, freewheel.tv, brightcom.com, advertising.com, zedo.com, sovrn.com, lijit.com, pubmatic.com, districtm.io, flurry.com, aps.amazon.com, indexexchange.com, aol.com, beachfront.com, btrll.com, exponential.com, fyber.com, gumgum.com, improvedigital.com, nextmillennium.io, rockyou.com, rockyou.net, rubiconproject.com, springserve.com, totalmediasolutions.com, tribalfusion.com, andbeyond.media, vdopia.com, taboola.com, mediawayss.com, sonobi.com, aniview.com, sharethrough.com, supply.colossusssp.com, smartyads.com, thebrave.io, triplelift.com, yieldmo.com, yahoo.com, video.unrulymedia.com, telaria.com, admanmedia.com, adtag.vidssp.com, adtelligent.com, adyoulike.com, aralego.com, coxmt.com, groundtruth.com, kqd.net, lkqd.net, loopme.com, omnijay.com, quantcast.com, ssp.ynxs.io, synacor.com, turf.digital, ucfunnel.com, vindicosuite.com, verve.com, sabio.us, inmobi.com, mediaadtech.com, advangelists.com, connatix.com.

13wham works with Advertising technology companies such as Brilig, Google Publisher Tag, Datonics, Zedo, Drawbridge, Resonate Insights, AOL-Time Warner Online Advertising, Open AdStream, Videology, AdZerk, Google Adsense, AudienceScience, Bizo, RadiumOne, Rocket Fuel, Advertising.com, Flashtalking, Evidon, AdPredictive, eXelate, Aggregate Knowledge, AdMeld, PointRoll, BlueKai, Index Exchange, ContextWeb, Tribal Fusion, AppNexus, Turn, Pubmatic, Yield Manager, Rubicon Project, Openads/OpenX, Accuen, Adify, Neustar AdAdvisor, SpotXchange, Adap.TV, Experian, DemDex, Yahoo Publisher Network, X Plus One, Dstillery, Yahoo Genome, The Trade Desk, Chango, Media Innovation Group, Simpli.fi, Digilant, Proclivity, LucidMedia, Connexity, Brandscreen, DoubleClick.Net, AdSide, LiveRail, Atlas, Conversant, Facebook Exchange FBX, Collective Media, Mediaplex, Yahoo Small Business, ADTECH, Twitter Ads, AdGear, Tapad, AcuityAds, IponWeb BidSwitch, Adconion, Integral Ad Science, Choice Stream, Criteo, RealVu, Specific Media, Switch Ads, Improve Digital, Undertone, Upfront Digital Media, NetSeer, AppNexus Segment Pixel, Flite, VINDICO, Google Adsense for Search, Eyeota, BlueKai DMP, RhythmOne, BrightRoll, Magnetic, Centro, Crosswise, MyBuys MyAds, Mixpo, Teads, eyeReturn, AdRoll, Shop Justice, StickyAds TV, Williams Sonoma, QVC, AlephD, Sekindo, Criteo Publisher Marketplace, Adhigh, Kauli, AdMeta, DynAdmic, Geniee, Sonobi, Adscale, adingo, Smartclip, Eye View Digital, Adobe Audience Manager Sync, Yahoo Ad Sync, bRealtime, GumGum, Media.net, DeepIntent, Adstir, RUN Ads, Ad Tech Japan AOL, Burst Media, Ads.txt, Google Direct, ContextWeb Reseller, ORC International Reseller, AppNexus Reseller, RhythmOne Reseller, Converstand Media Direct, OpenX Direct, OpenX Reseller, SpotXChange Direct, AOL Reseller, PubMatic Reseller, Sonobi Reseller, Sovrn Reseller, Bidfluence Reseller, Google Reseller, Teads Direct, AppNexus Direct, ORC International Direct, GumGum Reseller, Sovrn Direct, 33 Across Direct, SpotXChange Reseller, Amazon Reseller, LKQD Reseller, RubiconProject Reseller, Criteo Reseller, SmartAdServer Reseller, Tremor Video Reseller, RubiconProject Direct, FreeWheel Reseller, Brightcom Direct, Lijit Direct, DistrictM Direct, AdFrontiers Direct, Tremor Video Direct, Outbrain Direct, Outbrain Reseller, ShareThrough Reseller, Lijit Reseller, Fyber Reseller, Bidtellect, StackAdapt, GetIntent, SiteScout, Sovrn, Taboola, Visible Measures, Amazon Direct, IndexExchange Reseller, IndexExchange Direct, Beachfront Reseller, BrightRoll Reseller, Exponential Direct, Improve Digital Direct, Improve Digital Reseller, SpringServe Reseller, DoubleVerify, DistrictM Reseller, AdYouLike Reseller, Taboola Direct, Narrative, Avocet, CogoCast, Flxone, Amazon Ad System, Amazon Associates, Comet Cox Media Reseller, 33 Across Reseller, JW Player Tracking, DoubleClick Bid Manager, MLN Advertising, Beeswax, StreamRail Reseller, Cedato Reseller, Cedato Direct, LKQD Direct, SpringServe Direct, Sharethrough, AdPlugg, TripleLift, Connatix Direct, Triple Lift Direct, Google AdSense Integrator, Yieldmo Direct, Yieldmo, Arrivalist, Yahoo Direct, Media.net Direct, Undertone Direct, Zedo Direct, Optimatic Reseller, Next Millenium Direct, Rock You Reseller, Total Media Direct, AndBeyond.Media Direct, Quantcast Direct, Chocolate Reseller, SmartyAds Direct, adtelligent Reseller, Mediawayss Direct, Aniview Reseller, Mobile Ad Trading Reseller, SmartyAds Reseller, Brave Reseller, Rock You Direct, Mobile Ad Trading Direct, Woobi Reseller, Videmob Reseller, Ad Lightning, RhythmOne Direct, Telaria Direct, So-net Media, AdMan Reseller, ucfunnel Reseller, GroundTruth Reseller, LoopMe Reseller, Quantcast Reseller, Synacor Reseller, Blis, MaxPoint Interactive, ZypMedia, Loopme, JustPremium, Adelphic, Telaria Reseller, BidSwitch, Header Tag by Index Exchange, Flurry Direct, Celtra, Mobile Ad Trading, Prebid.