WTHR VideoIndiana Inc. is the NBC affiliate for Central Indiana. This award winning station covers news, weather and sports. Our Live 13 Doppler Radar is the most accurate radar system in Indiana. WTHR is the winner of the large market 2011 National Edward R. Murrow Award winner for Overall Excellence.
Company Name:


13 WTHR Indianapolis

(View Trends)

Headquarters: (View Map)

Indianapolis, IN, United States

Office Locations:

Indianapolis, IN

50 - 200 employees
Capabilities
Desktop Display

Email

Social

Mobile Display
Desktop Display, Email, Social, Mobile Display

Headline:


Publisher: Indianapolis News | Indianapolis Weather | Sports

Self / Managed Service:


Managed Service
Industries


Consumer Packaged Goods, Entertainment, Food & Beverage, Retail, Sports

Key Differentiator


The WTHR sales team is committed to providing our clients with a quality product and exemplary services. We pride ourselves on being a station focused on the needs of the advertising community and we constantly strive to meet those needs by providing powerful marketing and research tools unique to our market. In association with NBC, the industry's number one network, WTHR/Channel 13 offers our customers top rated programming and a local news product comparable to no other. Contact us today and let us help you grow your business! We offer our valued customers: Reach of the Central Indiana DMA through timely and targeted local/network programming. A Full range of marketing services including customized market research, co-op advertising program management and integrated marketing opportunities. Video/commercial production assistance, from creative conception to the completed product, using our state of the art production and editing facilities. If you would like information on how to advertise on WTHR please contact Tim Warner at 317.655.5640 or through E-mail. If you are interested in advertising with WTHR.com please contact Amy Parrish, Digital Media Director, at 317.655-5825 or via E-mail. WTHR does not discriminate in the sale of advertising time, and will not accept advertising which is placed with the intent to discriminate on the basis of race or ethnicity. Any provision in any order or agreement for advertising that purports to discriminate, or has the effect of discriminating, on the basis of race or ethnicity, is hereby declared null and void.
PERSON
ROLE
CONTACT INFO & EMAIL
ACTIONS
18601 Global Rank
3578 United States
6.37 M Estimated Visits
Traffic Sources
Direct

51.69%

Search

26.29%

Social

19.66%

Referrals

1.16%

Mail

1.15%

Display

0.05%
Powered by
Global Rank 23,675 1,138
Links In Count 1,429 10
United States Rank
4,056
785
United States Page Views
92.4%
3.5%
Mobile App Data
MixRank is the most comprehensive database of mobile apps, developers, SDKs, technologies, services, and integrations.
Learn more.
App Url: https://itunes.apple.com/app/wthr/id460364154
App Support: http://www.wthr.com
Genre: Sports
Bundle ID: com.wthr.opfootball
App Size: 5.02 M
Version: 3.0.0
Release Date: September 22nd, 2011
Update Date: August 3rd, 2013
Description:
The Operation Football experience you've been waiting for is finally here! Catch the latest scores wherever you go with the WTHR Operation Football application. We take the best features from on-air and on the web site and roll them into an experience that is a must on your mobile device. It makes viewing and sharing high school football information easy.
The WTHR Operation Football application includes:
Scores
Schedules
High School Football Stories
Live Doppler 13 Radar
Videos
Spirit Award Information
Clip of the Week
Skylights Video
Score Submissions
Designed and developed by WTHR.
Awful
This app needs serious work. No stories. Severely delayed scores. About the only thing that works is the advertisement section.
Lack of score updates
I understand it's difficult to keep track of scores state-wide. But, don't offer the option to submit scores if nothing will be done with them.
Weak
Needs work. Sunday night and still no final score on games that were finished Saturday morning. Can read story headlines but not the story.
Only as good as the updates
Tried to submit a score and nothing happens.
Good
Needs faster updates on scores an delayed games
Appcelerator Titanium
Create amazing cloud-connected, native apps using JavaScript.
Google Data APIs (gdata)
The Google data APIs provide a simple protocol for reading and writing data on the web. Many Google services provide a Google data API. This library is for Google XML APIs. For JSON APIs, use the Google APIs Client Library for Objective-C. Each of the following Google services provides a Google Data API supported by this library: Contacts Picasa Web Albums Spreadsheets Webmaster Tools
Native

25.10%

Standard

69.67%

Direct

5.23%
Longest Running Ad
Dates Active
Aug 07, 2018 to Aug 05, 2020


Dates Active
Jun 11, 2020 to Oct 03, 2020
Dates Active
Jun 11, 2020 to Oct 03, 2020
Dates Active
Mar 22, 2020 to Jul 31, 2020
Dates Active
Feb 24, 2020 to Jul 29, 2020
Dates Active
Jun 12, 2020 to Jul 30, 2020
Dates Active
Aug 05, 2020 to Oct 03, 2020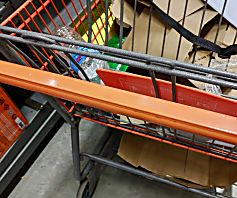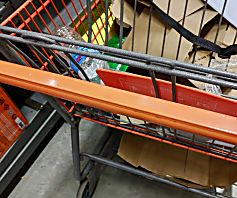 Dates Active
Jun 17, 2020 to Oct 03, 2020
Dates Active
Aug 26, 2020 to Oct 02, 2020
Dates Active
Jul 08, 2020 to Sep 25, 2020
Dates Active
Jun 20, 2020 to Oct 01, 2020
Ad Exchange
Type
Publisher ID
Certification ID
google.com
reseller
pub-9557089510405422
f08c47fec0942fa0
33across.com
direct
0013300001jsxbyaas
bbea06d9c4d2853c
spotxchange.com
reseller
139883
7842df1d2fe2db34
spotx.tv
reseller
139883
7842df1d2fe2db34
openx.com
reseller
537120563
6a698e2ec38604c6
rubiconproject.com
reseller
16414
0bfd66d529a55807
rubiconproject.com
reseller
21434
0bfd66d529a55807
pubmatic.com
reseller
156423
5d62403b186f2ace
pubmatic.com
reseller
158136
5d62403b186f2ace
pubmatic.com
reseller
158569
5d62403b186f2ace
13 WTHR Indianapolis advertising reaches 6.37M visitors across desktop and mobile web, in countries such as United States, Canada, United Kingdom, Australia, France. Pricing models they offer are CPM on channels such as Display, Email, Social, Mobile Advertising on 13 WTHR Indianapolis will allow you to reach consumers in industries or verticals such as Entertainment, Food & Beverage, Sports, Retail, Consumer Packaged Goods.

They are headquartered at Indianapolis, IN, United States, and have 1 advertising & marketing contacts listed on Thalamus. According to their Ads.txt, 13 WTHR Indianapolis inventory partners include: google.com, 33across.com, spotxchange.com, spotx.tv, openx.com, adtech.com, rubiconproject.com, pubmatic.com, appnexus.com, advangelists.com, sonobi.com, indexexchange.com, aol.com, yahoo.com, aps.amazon.com, amazon-adsystem.com, triplelift.com, carambo.la, emxdgt.com, lijit.com, rhythmone.com, smartadserver.com, sovrn.com, contextweb.com, adyoulike.com, axonix.com, admanmedia.com, connatix.com, tremorhub.com, telaria.com, freewheel.tv, lkqd.net, criteo.com, districtm.io, advertising.com, brightcom.com, improvedigital.com, consumable.com, nativeads.com, gumgum.com, bidtellect.com, synacor.com, coxmt.com, outbrain.com, q1connect.com, video.unrulymedia.com, sharethrough.com, smaato.com, adcolony.com, bidmachine.io, blis.com, engagebdr.com, mobilefuse.com, pokkt.com, pubnative.net, startapp.com, xad.com, undertone.com, roimediaconsultants.com, conversantmedia.com, lockerdome.com, adagio.io, tradehouse.media, adblade.com, aolcloud.net, anthemx.tv, lkqd.com, fyber.com, optimatic.com, rockyou.net, aralego.com, springserve.com, brightroll.com, vi.ai, adform.com, themediagrid.com, vdopia.com, chocolateplatform.com, beachfront.com, media.net, yieldmo.com, cedato.com, ad-generation.jp, proper.io, mantisadnetwork.com, taboola.com.

13 WTHR Indianapolis works with Advertising technology companies such as Adify, Pubmatic, Flashtalking, Tribal Fusion, Google Publisher Tag, Rubicon Project, Google Adsense, Adblade, Neustar AdAdvisor, LucidMedia, Mediaplex, Centro, The Trade Desk, X Plus One, Bizo, Digilant, SiteScout, Conversant, Chango, Brandscreen, ContextWeb, Simpli.fi, RadiumOne, AdMeld, Dstillery, Openads/OpenX, Evidon, Integral Ad Science, Aggregate Knowledge, Rocket Fuel, Turn, Accuen, Experian, Advertising.com, AudienceScience, Atlas, Resonate Insights, AppNexus, World Now, DoubleClick.Net, Zedo, Facebook Exchange FBX, Commission Junction, bRealtime, Connexity, Index Exchange, DoubleVerify, eXelate, Undertone, Yahoo Small Business, SpotXchange, Videology, Adap.TV, Zenovia, IponWeb BidSwitch, MyBuys, Proclivity, PointRoll, 161Media, Upfront Digital Media, RealVu, Eq Ads, Twitter Ads, Specific Media, Switch Ads, AdGear, Burst Media, Improve Digital, Technorati Media, Tapad, Drawbridge, AcuityAds, MLN Advertising, NetSeer, Adform, AdBlade Embed, Ohana, Exponential, Facebook Custom Audiences, Magnetic, MyBuys MyAds, Appier, BlueKai DMP, RhythmOne, DoubleClick Bid Manager, GumGum, Teads, Polymorph, Crosswise, AdPredictive, Jumptap, StickyAds TV, Sonobi, Taboola, Google Remarketing, MthSense, Adobe Audience Manager Sync, Amazon Ad System, Yahoo Ad Sync, Beeswax, RUN Ads, Media.net, ADTECH, DemDex, Amazon Associates, Media Innovation Group, Ads.txt, Google Direct, AppNexus Reseller, AOL Reseller, Amazon Reseller, Google Reseller, OpenX Reseller, Outbrain Reseller, RubiconProject Reseller, SpringServe Reseller, Sovrn Reseller, Lijit Reseller, GumGum Reseller, PubMatic Reseller, ContextWeb Reseller, Bidfluence Reseller, ORC International Reseller, Sonobi Reseller, SpotXChange Reseller, ShareThrough Reseller, Tremor Video Reseller, LKQD Reseller, FreeWheel Reseller, DistrictM Reseller, 33 Across Reseller, Criteo Reseller, Carambola Reseller, RhythmOne Reseller, SmartAdServer Reseller, Adform Reseller, AdYouLike Reseller, Converstand Media Reseller, Nativo Reseller, Synacor Reseller, Spoutable Reseller, Fyber Reseller, IndexExchange Reseller, LinkedIn Ads, Consumable, Adbrain, Sovrn Direct, Lijit Direct, ContextWeb Direct, 33 Across Direct, DistrictM Direct, RubiconProject Direct, Brightcom Direct, Taboola Direct, Beachfront Reseller, JustPremium, AppNexus Segment Pixel, Walmart, Infolinks, Criteo, Nativo, TripleLift, DistrictM, LowerMyBills, Comet Cox Media Reseller, IndexExchange Direct, Synacor Direct, C1X, Sonobi Direct, Improve Digital Reseller, Brightcom Reseller, Taboola Reseller, OpenX Direct, Arrivalist, Eyeota, Narrative, BlueKai, Avocet, CogoCast, StackAdapt, Bidtellect, GetIntent, Adhigh, eyeReturn, Taboola Sponsored Links, ClickCertain, Converstand Media Direct, DynAdmic, Sociomantic, AdStanding, Link Share, Emerse, LoopMe Reseller, Google AdSense Integrator, Smart Adserver, AdTheorent, ORC International Direct, Cedato Reseller, Connatix Reseller, Nexstar Digital Direct, Yieldlab Reseller, Native Ads Reseller, Epsilon Reseller, Consumable Reseller, saambaa Reseller, Insticator Reseller, Somoaudience Reseller, Mobile Ad Trading Reseller, SmartyAds Reseller, Admixer Reseller, Mobfox Reseller, Primis Reseller, MemeVideo Reseller, PubMatic Direct, RhythmOne Direct, Carambola Direct, Insticator Direct, GumGum Direct, AppNexus Direct, Media.net Direct, ucfunnel Direct, Yieldmo Direct, Consumable Direct, DistroScale Reseller, AdRoll, Google Floodlight Sales, Google Floodlight Counter.