12 News is your source for breaking news, weather, traffic, things to do, sports and more in Arizona.
Capabilities
Desktop Display

Email

Social

Mobile Display
Desktop Display, Email, Social, Mobile Display

Headline:


Connecting Arizona

Self / Managed Service:


Managed Service
Industries


Clothing & Fashion, Entertainment, Food & Beverage, Health & Beauty, Retail, Sports, Technology, Travel & Leisure

Key Differentiator


For more information about advertising opportunities with 12 News, email sales@12news.com or call (602) 444-1280.
PERSON
ROLE
CONTACT INFO & EMAIL
ACTIONS
40463 Global Rank
8033 United States
2 M Estimated Visits
Traffic Sources
Search

44.10%

Social

27.34%

Direct

22.76%

Referrals

3.82%

Mail

1.72%

Display

0.26%
Powered by
Global Rank 52,667 2,823
Links In Count 574 64
United States Rank
13,899
1,514
United States Page Views
92.5%
1.4%
Mobile App Data
MixRank is the most comprehensive database of mobile apps, developers, SDKs, technologies, services, and integrations.
Learn more.
App Url: https://itunes.apple.com/app/12-news-kpnx-tv-nbc-/id974727100
App Support: http://static.12news.com/contact-us/
Genre: News
Bundle ID: com.gannett.news.local.iPad.KPNXNews
App Size: 20.2 M
Version: 4.14.5
Release Date: June 16th, 2015
Description:
This app is no longer in use. We've updated our app to be a "universal" app. Which means that you get the same great content on both your phone and tablet, with a design that is optimized for each device. You'll want to download the new app. You can then delete this app from your tablet.
Native

40.08%

Standard

57.98%

Direct

1.94%
Longest Running Ad
Dates Active
Aug 06, 2018 to Aug 04, 2020
Dates Active
Jun 04, 2020 to Sep 05, 2020
Dates Active
Jun 03, 2020 to Sep 06, 2020


Dates Active
Jun 06, 2020 to Oct 02, 2020
Dates Active
Jun 06, 2020 to Oct 02, 2020
Dates Active
Jan 01, 2020 to Jul 13, 2020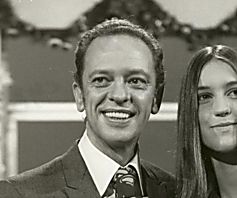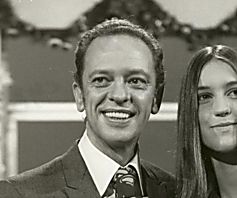 Dates Active
Jun 11, 2020 to Sep 27, 2020
Dates Active
Aug 01, 2020 to Sep 25, 2020
Dates Active
Mar 25, 2020 to Sep 18, 2020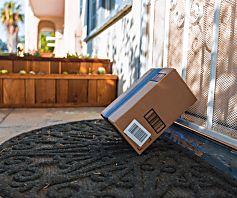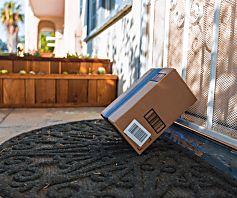 Dates Active
Dec 17, 2018 to Oct 03, 2020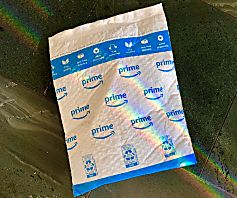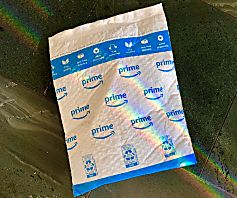 Dates Active
Jul 28, 2019 to Aug 16, 2020
Ad Exchange
Type
Publisher ID
Certification ID
google.com
reseller
pub-9557089510405422
f08c47fec0942fa0
33across.com
direct
0013300001jsxbyaas
bbea06d9c4d2853c
spotxchange.com
reseller
139883
7842df1d2fe2db34
spotx.tv
reseller
139883
7842df1d2fe2db34
openx.com
reseller
537120563
6a698e2ec38604c6
rubiconproject.com
reseller
16414
0bfd66d529a55807
rubiconproject.com
reseller
21434
0bfd66d529a55807
pubmatic.com
reseller
156423
5d62403b186f2ace
pubmatic.com
reseller
158136
5d62403b186f2ace
pubmatic.com
reseller
158569
5d62403b186f2ace
12News advertising reaches 2M visitors across desktop and mobile web, in countries such as United States, Canada, United Kingdom, Germany, Australia. Pricing models they offer are on channels such as Display, Email, Social, Mobile Advertising on 12News will allow you to reach consumers in industries or verticals such as Retail, Food & Beverage, Travel & Leisure, Clothing & Fashion, Entertainment, Health & Beauty, Technology, Sports.

They are headquartered at Phoenix, AZ, United States, and have 1 advertising & marketing contacts listed on Thalamus. According to their Ads.txt, 12News inventory partners include: google.com, 33across.com, spotxchange.com, spotx.tv, openx.com, adtech.com, rubiconproject.com, pubmatic.com, appnexus.com, advangelists.com, sonobi.com, indexexchange.com, aol.com, yahoo.com, aps.amazon.com, amazon-adsystem.com, triplelift.com, carambo.la, emxdgt.com, lijit.com, rhythmone.com, smartadserver.com, sovrn.com, contextweb.com, adyoulike.com, axonix.com, admanmedia.com, connatix.com, tremorhub.com, telaria.com, freewheel.tv, lkqd.net, criteo.com, districtm.io, advertising.com, brightcom.com, improvedigital.com, consumable.com, nativeads.com, gumgum.com, bidtellect.com, synacor.com, coxmt.com, outbrain.com, q1connect.com, video.unrulymedia.com, sharethrough.com, smaato.com, adcolony.com, bidmachine.io, blis.com, engagebdr.com, mobilefuse.com, pokkt.com, pubnative.net, startapp.com, xad.com, undertone.com, roimediaconsultants.com, conversantmedia.com, lockerdome.com, adagio.io, tradehouse.media, adblade.com, aolcloud.net, anthemx.tv, lkqd.com, fyber.com, optimatic.com, rockyou.net, aralego.com, springserve.com, brightroll.com, vi.ai, adform.com, themediagrid.com, vdopia.com, chocolateplatform.com, beachfront.com, media.net, yieldmo.com, cedato.com, ad-generation.jp, proper.io, mantisadnetwork.com, taboola.com, facebook.com.

12News works with Advertising technology companies such as Criteo, Pubmatic, cXense, Google Publisher Tag, Taboola, Turn, Komoona, Zedo, Yahoo Small Business, PointRoll, Simpli.fi, Advertising.com, Magnetic, RadiumOne, The Trade Desk, Undertone, BlueKai DMP, ADTECH, BlueKai, Centro, bRealtime, eXelate, StickyAds TV, Twitter Ads, Chango, AlephD, Tribal Fusion, AdvertServe, Teads, Neustar AdAdvisor, Crosswise, VINDICO, Adhigh, Rubicon Project, AudienceScience, Aggregate Knowledge, AdGear, Datonics, SpotXchange, Index Exchange, Jumptap, AOL-Time Warner Online Advertising, Adap.TV, Drawbridge, Media Innovation Group, Flashtalking, Digilant, Adobe Audience Manager Sync, AdRoll, Yahoo Ad Sync, eyeReturn, Technorati Media, Evidon, SiteScout, Connexity, Jivox, Videology, IponWeb BidSwitch, RhythmOne, Sharethrough, Header Tag by Index Exchange, Criteo Publisher Marketplace, StackAdapt, DeepIntent, Connatix, Atlas, Trueffect, Synacor Reseller, Sovrn Direct, Amazon Direct, ContextWeb Direct, Comet Cox Media Direct, AdYouLike Direct, Fyber Reseller, PubMatic Direct, SmartAdServer Reseller, Amazon Reseller, Google Direct, Bidfluence Reseller, Yahoo Direct, OpenX Reseller, Lijit Direct, ShareThrough Direct, ContextWeb Reseller, AppNexus Reseller, Ads.txt, LKQD Reseller, Criteo Direct, 33 Across Direct, RubiconProject Direct, Connatix Direct, SpotXChange Reseller, PubMatic Reseller, Criteo Reseller, FreeWheel Reseller, Teads Direct, Sovrn Reseller, RhythmOne Direct, AdFrontiers Direct, Tremor Video Reseller, LKQD Direct, OpenX Direct, Sonobi Reseller, Google Reseller, RubiconProject Reseller, SmartAdServer Direct, Videology Group Reseller, Sekindo Direct, ORC International Direct, Converstand Media Direct, AppNexus Direct, AOL Reseller, Lijit Reseller, Beachfront Reseller, Brightcom Direct, 33 Across Reseller, Beachfront Direct, GumGum Reseller, ORC International Reseller, ShareThrough Reseller, Adform Reseller, Improve Digital Reseller, Smaato Reseller, RhythmOne Reseller, SpringServe Reseller, Converstand Media Reseller, Comet Cox Media Reseller, Technorati Reseller, AdYouLike Reseller, Nativo Reseller, DistrictM Reseller, Cedato Reseller, DistrictM Direct, Switch Reseller, RTK, Bidtellect, Perfect Market, DoubleClick.Net, Forensiq, Eyeota, ContextWeb, Adition, DynAdmic, AppNexus, Openads/OpenX, Amazon Ad System, Vidible, Beeswax, GetIntent, Adconion, Rocket Fuel, Burst Media, Dstillery, Google Adsense, Tapad, DemDex, Amazon Associates, Mediarithmics, YuMe Direct, IndexExchange Reseller, IndexExchange Direct, Bidfluence Direct, Open AdStream, AOL Direct, Triple Lift Direct, Kargo Reseller, Taboola Direct, Taboola Reseller, StreamRail Reseller, FreeWheel Direct, Prezna, TripleLift, Google Adsense Asynchronous, C1X Reseller, Sonobi Direct, Integral Ad Science, Taboola Sponsored Links, GumGum, RUN Ads, Media.net, JustPremium, LoopMe Reseller, SpringServe Direct, SpotX, Facebook Custom Audiences, Eye View Digital, Spoutable, ClickCertain, Imonomy, Admixer, Sonobi, DoubleVerify, Carambola Direct, Proclivity, SpotXChange Direct, Tremor Video Direct, GumGum Direct, Outbrain Reseller, AppNexus Segment Pixel, AcuityAds, Avocet, Link Share, Google AdSense Integrator, 161Media, Google Remarketing, YieldBot Reseller, Narrative, Emerse, Improve Digital, EMX, AdTheorent, Somoaudience Reseller, Mobile Ad Trading Reseller, Consumable Direct, Yieldlab Reseller, Native Ads Reseller, Primis Direct, Undertone Direct, Lockerdome Reseller, Adblade Reseller, Optimatic Reseller, Rock You Reseller, ucfunnel Reseller, BrightRoll Reseller, AerServ Direct, Somoaudience Direct, Mobile Ad Trading Direct, Vhbx Direct, Vuble Direct, Vuble Reseller, saambaa Direct, Media.net Direct, Right Media, DistrictM, Blis, Mobile Ad Trading.