Capabilities
Desktop Display

Email

Mobile Display

Social
Desktop Display, Email, Mobile Display, Social

Headline:


Latest Telugu Cinema News

Self / Managed Service:


Managed Service
Industries


Entertainment

Key Differentiator


123telugu.com, a part of the prestigious Mallemaala Entertainments Group headed by noted Producer Sri Shyam Prasad Reddy, is a comprehensive and reliable resource for Telugu Movie News, Reviews, Photos and Political News. The site was set up with a view to cater to the Telugu populace around the world. We are not affiliated to any political group or sect and our strong ethics are well known across the movie industry. Mallemaala Entertainments has been in the Film Industry for over 37 years now and we have made some of the most prestigious and landmark films like Arundhati, Ammoru, Ahuthi and Thalambralu. The scions of the establishment realize that the future lies in the virtual world and 123telugu.com is the first step in that direction. Our vision is to become the most reliable, trusted and admired Telugu Movie website and our motto is to serve our millions of readers with honesty and dedication.
PERSON
ROLE
CONTACT INFO & EMAIL
ACTIONS
21612 Global Rank
1266 India
3.1 M Estimated Visits
Traffic Sources
Direct

70.80%

Search

23.14%

Social

4.17%

Mail

1.61%

Referrals

0.27%

Display

0.01%
Geography Breakdown
63.35%

21.79%

4.75%

2.11%
Powered by
Global Rank 2,967 126
Links In Count 1,339 125
India Rank
313
59
India Page Views
82.28%
0.92%
Mobile App Data
MixRank is the most comprehensive database of mobile apps, developers, SDKs, technologies, services, and integrations.
Learn more.
1 K Downloads
10 SDKs
4.46 Avg. Rating
7 Total reviews
App Url: https://play.google.com/store/apps/details?id=com.entertainment.mallemaalatv
App Support: http://www.123telugu.com
Genre: news_and_magazines
Bundle ID: com.entertainment.mallemaalatv
App Size: 6.39 M
Version: 1
Release Date: February 22nd, 2017
Update Date: May 28th, 2018
Description:
Mallemaala Entertainments, have been in the film-making business for over a period of 40 years now. This prestigious banner has made some award winning films like Ammoru, Ankusam, Arundhati and have catered to every section of the audience.

Not limiting themselves to films, Mallemaala ventured into television and launched several successful TV shows such as Genes, Dhee, Adhurs, Cash and the highly successful Jabardasth. These shows not only gained huge popularity but revolutionized the television industry big time.

Our presence is also felt through our YouTube Channel, Mallemalatv which has gained huge popularity with some exclusive content created in-house. We at Mallemaala, also own popular websites like 123telugu.com and netiap.com which cater to films and politics in general.

Especially 123telugu, this website is considered as one of the most popular portals for Telugu films across the globe. In an industry that is surrounded with gossip and hype, 123telugu.com cuts the adulation to bring the latest about what's happening in current Telugu Cinema at the earliest and is a reliable resource for Telugu Movie News, Reviews, Exclusive Photos, and videos in Tollywood.


More at 123telugu :-

??123telugu is the go-to place for detailed reviews for all Telugu movies that release every week.
??123telugu has all the latest music reviews and detailed data about movie star interviews that come out each day.
??For getting a first-hand glimpse of all the various events, film functions, weddings and various shooting updates, 123telugu is the premiere website.
??For all the latest happenings in the world of Telugu fashion industry and which technician is working on what film, you get all the info on 123telugu.

Coming to NetiAp, this website is a one-stop place for all the breaking news, political views, reviews and all the latest happenings around the world. We specialize in news from both the two Telugu speaking news in India.
More at Netiap:-
??Current happenings from all over the world can be found on Netiap.
??In detailed happenings, especially from both the Telugu speaking state politics is covered on this site.
??Political views, opinions and what political leaders around the world are up to can be found on Netiap.
??Several detailed analysis of the political scene, electoral coverage and what every local political parties are up to can be found on Netiap.
??News from the entertainment, sports and film world can be found here.
??Juicy gossips and the latest happenings from the international arena can also be found here.
Apart from all the said above, Mallemaala also has state of the art studio called Shabdhalaya. Assembled with state of the art Dubbing Studios and editing Suites, Sabdaalaya Studios is one amongst the most respected studios in South India and makes Mallemaala complete.
We are on social media:-123telugu.com:-
????Follow us on Facebook:- https://www.facebook.com/123telugu
????Follow us on Twitter:- https://twitter.com/123telugu
Neti Ap.com:-
????Follow us on Facebook:- https://www.facebook.com/netiapnews
????Follow us on Twitter:- https://twitter.com/netiapnews
AdMob Mediation
Android API
All APIs for communicating with the Android system.
DoubleClick
DoubleClick is the ad technology foundation to create, transact, and manage digital advertising for the world's buyers, creators and sellers. Available for iOS and Android
Google Authorization
Google Play services offers a standard authorization flow for all Google APIs and all components of Google Play services. In addition, you can leverage the authorization portion of the Google Play services SDK to gain authorization to services that are not yet supported in the Google Play services platform by using the access token to manually make API requests or using a client library provided by the service provider.
Google Cloud Messaging
Google Cloud Messaging for Android (GCM) is a service that allows you to send data from your server to your users' Android-powered device, and also to receive messages from devices on the same connection. The GCM service handles all aspects of queueing of messages and delivery to the target Android application running on the target device. GCM is completely free no matter how big your messaging needs are, and there are no quotas.
Google Mobile Ads
The Google Mobile Ads SDK is the latest generation in Google mobile advertising featuring refined ad formats and streamlined APIs for access to mobile ad networks and advertising solutions. The SDK enables mobile app developers to maximize their monetization on Android, iOS, and Windows Phone 8.
Google Play Game Services
Make your games social with Google Play game services. Add achievements, leaderboards, real-time multiplayer, and other popular features using the Google Play game services SDK. Let players sign in using their Google+ identities and share their gaming experience with friends. Visit developers.google.com/games/services for more information about integrating game services into your app.
Google Play Services
Google Play Services give your apps more features to attract users on a wider range of devices. With Google Play services, your app can take advantage of the latest, Google-powered features such as Maps, Google+, and more, with automatic platform updates distributed as an APK through the Google Play store. This makes it faster for your users to receive updates and easier for you to integrate the newest that Google has to offer.
Google Search
The collection of search and search related APIs in Google's Android GMS framework.
Google Sign-In SDK
Google Sign-In is a secure authentication system that reduces the burden of login for your users, by enabling them to sign in with their Google Account—the same account they already use with Gmail, Play, Google+, and other Google services. Google Sign-In is also your gateway to connecting with Google's users and services in a secure manner. You can give your users the opportunity to pay with Google Pay, share with their Google-wide contacts, save a file to Drive, add an event to Calendar, and more. Integrate Google's user-centric APIs and services inside your app to help your users take action and convert.
Native

30.60%

Standard

69.25%

Direct

0.14%
Longest Running Ad
Dates Active
Aug 04, 2018 to Aug 02, 2020
Dates Active
Feb 08, 2020 to Jun 22, 2020
Dates Active
Apr 25, 2020 to May 31, 2020
Dates Active
Aug 17, 2020 to Aug 17, 2020
Dates Active
May 04, 2020 to May 04, 2020
Dates Active
Oct 07, 2019 to Sep 30, 2020
Dates Active
Nov 14, 2019 to May 30, 2020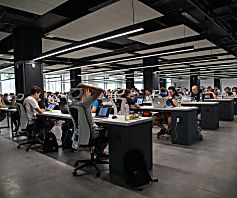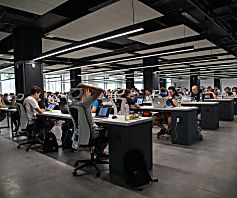 Dates Active
Apr 14, 2020 to Jun 04, 2020
Dates Active
Apr 14, 2020 to May 25, 2020
Dates Active
Apr 14, 2020 to Apr 25, 2020
Dates Active
Apr 14, 2020 to Apr 25, 2020
Ad Exchange
Type
Publisher ID
Certification ID
freewheel.tv
reseller
33601
google.com
direct
pub-9133154630895327
f08c47fec0942fa0
taboola.com
direct
1057066
c228e6794e811952
spotxchange.com
reseller
71451
advertising.com
reseller
8603
pubmatic.com
reseller
156307
5d62403b186f2ace
appnexus.com
reseller
3364
indexexchange.com
reseller
183756
contextweb.com
reseller
560382
123telugu advertising reaches 3.1M visitors across desktop and mobile web, in countries such as India, United States, Canada, Australia, United Kingdom. Pricing models they offer are CPM on channels such as Display, Email, Mobile, Social Advertising on 123telugu will allow you to reach consumers in industries or verticals such as Entertainment.

They have 1 advertising & marketing contacts listed on Thalamus. According to their Ads.txt, 123telugu inventory partners include: aol.com, freewheel.tv, google.com, taboola.com, spotx.tv, spotxchange.com, advertising.com, pubmatic.com, appnexus.com, indexexchange.com, contextweb.com, openx.com, tremorhub.com, rubiconproject.com, rhythmone.com, adtech.com, aolcloud.net, memevideoad.com, fyber.com, xapads.com, smartadserver.com, lkqd.net, lkqd.com, sekindo.com, adform.com, improvedigital.com, districtm.io, beachfront.com, rtb.selectmedia.asia, vertamedia.com, cedato.com, optimatic.com, novoroll.com, rtb.modulates.com, aps.amazon.com, yldbt.com, sharethrough.com, springserve.com, btrll.com, gumgum.com, switchconcepts.com, thetradedesk.com, crimtan.com, quantcast.com, ssphwy.com, emxdgt.com, automatad.com, sovrn.com, nativeads.com, theagency.com, kargo.com, tidaltv.com, 33across.com, bidtellect.com, criteo.com, outbrain.com, revcontent.com, smaato.com, synacor.com, vertoz.com, somoaudience.com, mobileadtrading.com, media.net, vhbx.co, conversantmedia.com, adyoulike.com, lijit.com, rtk.io, undertone.com, admanmedia.com, e-planning.net, axonix.com, advangelists.com, teads.tv, groundtruth.com, loopme.com, rtbhouse.com, connectad.io, clickonometrics.pl, triplelift.com, coxmt.com, otm-r.com, sonobi.com, consumable.com, nobid.io.

123telugu works with Advertising technology companies such as DoubleClick.Net, Yield Manager, Zedo, Google Adsense, Google Adsense for Search, Evidon, PointRoll, Conversant, Aggregate Knowledge, Mediaplex, Korrelate, eXelate, Brilig, AppNexus, The Trade Desk, Neustar AdAdvisor, Datonics, Videology, Jumptap, BlueKai, Yahoo Small Business, Adconion, SpotXchange, Openads/OpenX, Open AdStream, Integral Ad Science, Spongecell, Flashtalking, Commission Junction, Google Adsense Asynchronous, DoubleClick Bid Manager, Index Exchange, Taboola, Advertising.com, Adap.TV, Vidible, AOL-Time Warner Online Advertising, Google Publisher Tag, StickyAds TV, Rocket Fuel, VINDICO, IponWeb BidSwitch, TripleLift, AdBlade Embed, Adblade, Rubicon Project, BlueKai DMP, GetIntent, Yahoo Ad Sync, Adify, Tapad, Teads, Beeswax, Fyber Reseller, Google Direct, ContextWeb Reseller, AppNexus Reseller, Ads.txt, Taboola Direct, SpotXChange Reseller, PubMatic Reseller, FreeWheel Reseller, Tremor Video Reseller, Taboola Reseller, Google Reseller, RubiconProject Reseller, AOL Reseller, IndexExchange Reseller, Media Innovation Group, Walmart, BannerFlow, Atlas, SmartAdServer Reseller, LKQD Reseller, Adform Reseller, Improve Digital Reseller, DistrictM Direct, Beachfront Reseller, Improve Digital Direct, Cedato Reseller, Cedato Direct, Media.net, OpenX Reseller, DoubleVerify, Amazon Associates, Specific Media, Google AdSense Integrator, YieldBot Reseller, DistrictM Reseller, IndexExchange Direct, OpenX Direct, RhythmOne Reseller, MemeVideo Reseller, Xapads Direct, Primis Direct, adtelligent Reseller, Optimatic Reseller, Amazon Direct, Appier, Innovid, MicroAd, Retargetly, Celtra, Pubmatic, ContextWeb Direct, ShareThrough Direct, SpringServe Reseller, BrightRoll Reseller, GumGum Reseller, Switch Concepts Direct, The Trade Desk Reseller, Crimtan Reseller, Quantcast Reseller, SSPHighway Reseller, ORC International Reseller, Sovrn Reseller, Native Ads Reseller, Kargo Reseller, RhythmOne Direct, GumGum Direct, 33 Across Reseller, Bidtellect Reseller, Criteo Direct, Outbrain Reseller, Outbrain Direct, Revcontent Reseller, Smaato Reseller, SpringServe Direct, Synacor Reseller, AppNexus Direct, Vertoz Direct, SpotXChange Direct, FreeWheel Direct, Somoaudience Direct, Mobile Ad Trading Direct, RubiconProject Direct, Tremor Video Direct, Media.net Direct, AOL Direct, Vhbx Direct, Converstand Media Direct, 33 Across Direct, Criteo Reseller, AdYouLike Direct, Lijit Reseller, RTK Direct, Converstand Media Reseller, Automatad, SiteScout, MBR Targeting, Infectious Media, Blis, Google Inteactive Media Ads, Simpli.fi, Turn, Forensiq, Freebit Admind, Adhigh, Burst Media, FreakOut, Yieldmo, Sharethrough, ZypMedia, DynAdmic, AdMan Reseller, E-Planning Direct, Sovrn Direct, Lijit Direct, Caraytech e-planning, Teads Reseller, GroundTruth Reseller, LoopMe Reseller, RTB House Reseller, Connectad Direct, ORC International Direct, Triple Lift Direct, Comet Cox Media Reseller, Sonobi Reseller, Consumable Direct, Revcontent Direct, Sekindo Direct, Undertone Direct, Videology Group Reseller, Criteo, bRealtime, GumGum, Outbrain, StackAdapt, Adelphic, Technorati Media, Clickagy, BidSwitch, MaxPoint Interactive, Amazon Ad System, Drawbridge, AdTheorent, AdGear, Tribal Fusion, eyeReturn, OnAudience, Prebid.