123Greetings is the world's leading online destination for human expressions reaching over 120 million unique users annually. 123Greetings.com is a website for sending free E-cards, the cards covers a mix of over 3,000 seasonal & everyday categories including Birthdays, Anniversary, Love, Christmas, Father's Day etc.
123Greetings.com was listed as the fourth fastest gaining website in the world by ComScore MediaMetrix in March, 2008
Company Name:


123 Greetings

(View Trends)

Headquarters: (View Map)

New York, NY, United States

Office Locations:

United States of America

50 - 200 employees
Capabilities
Desktop Display

Desktop Video

Mobile Display

Social

Email
Desktop Display, Desktop Video, Mobile Display, Social, Email

Headline:


Greeting cards, Wishes, Free Ecards, Postcards, Funny Cards

Self / Managed Service:


Managed Service
Industries


Automotive, Clothing & Fashion, Dating, Entertainment, Financial Services, Health & Beauty, Healthcare, Retail, Sports, Travel & Leisure

Key Differentiator


It's really not the numbers we have achieved so far that satisfies us. The numbers are just an indication of how well "netizens" all over the world have appreciated our efforts to bind them together in a web of self-expression. Our success has not been a flash in the pan, but a result of sustained efforts, constant re-invention and a dogged determination to maximize our potential to deliver the best e-card experience possible. We reached a few milestones over the years, a testimony to our uncompromising drive to be the best in the world. According to ComScore Media Metrix, our Website was the second largest (by number of Unique Visitors) electronic greeting cards website in the world with a sum total of 91,402,238 Unique Visitors during the twelve month period from September 2008 to August 2009. Our Website was listed as the fourth fastest gaining website in the world by comScore MediaMetrix in March, 2008. http://www.comscore.com/press/release.asp?press=2118 123Greetings.com was the web's 8th fastest gaining site overall according to ComScore Media Metrix (December, 2007 report). We were ranked within the top 100 sites in December 2007 by Alexa.com. We were ranked 2nd in the "Movers & Shakers" section of Alexa.com in December 2006 ranked in accordance with increase in unique users. We were ranked as the 71st largest website on Valentine's Day, 2006 by Alexa.com .
PERSON
ROLE
CONTACT INFO & EMAIL
ACTIONS
0 Global Rank
0
38.2 K Estimated Visits
Traffic Sources
Mail

40.64%

Direct

39.77%

Referrals

11.24%

Search

7.61%

Social

0.75%

Paid Referrals

0.00%
Geography Breakdown
34.97%

11.90%

6.09%

4.91%

4.60%
Powered by
Global Rank 12,114 218
Links In Count 3,514 54
United States Rank
6,195
590
United States Page Views
47.2%
6.3%
Mobile App Data
MixRank is the most comprehensive database of mobile apps, developers, SDKs, technologies, services, and integrations.
Learn more.
10 SDKs
3.58 Avg. Rating
12 Total reviews
App Url: https://itunes.apple.com/app/123-greetings/id848925011
App Support: http://help.123greetings.com/contact_us.html
Genre: Entertainment
Bundle ID: com.123greetings.birthdaycard
App Size: 97.9 M
Version: 1.2.5
Release Date: April 2nd, 2014
Update Date: May 5th, 2020
Description:
The most comprehensive Birthday and Anniversary cards app by 123Greetings - the world's largest online destination for free cards, ecards, greetings and wishes. Choose from thousands of Birthday and Anniversary cards for wishing your loved ones. From Happy Birthday wishes, to wishes with birthday cakes, flowers, teddy's, party themes, belated birthday wishes, you can just about wish anyone you like at any time. Similarly from Happy Anniversary wishes, to wishes for couples, for Him and Her, floral wishes, belated anniversary wishes, you can just about make an Anniversary wish when your friends D-Day arrives.
With all the lovely cards in your hands, you can additionally create birthday and anniversary alarms so that you do not miss out on your friend's main occasion. What's more, import your friend's birthdays and anniversaries so that you keep on getting notified.
Birthday Cards in various categories are there on a platter for you.
1. Happy Birthday Cards
2. Funny Birthday Wishes
3. Birthday Wishes
4. Birthday Cards for Kids
5. Birthday Wishes for Son & Daughter
6. Birthday e-card for the best friend
7. Greetings for Brother & Sister
8. Birthday wishes for Husband & Wife
9. Cards for Mon & Dad
10. Milestones
11. Birthday Songs
12. Birthday Blessings
13. Extended Family
14. Happy Birthday Cards for Him
15. Happy Birthday Cards for Her
16. Belated Birthday Wishes
17. Pets Birthday Cards
18. Happy Birthday Messages
19. Floral Birthday Wishes
20. Cards for Grandparents
21. Cakes and Balloons
22. Smile
23. Happy Birthday Images
24. Birthday Special Greetings
25. Birthday Wishes for Boss's & Colleagues
26. Miss you
27. Birthday Gifts
28. Zodiac
29. Happy Birthday Quotes
?
Apart from the beautiful collection for Birthday Cards, this App has over 1000 Free Anniversary greetings, each uniquely designed to give a delightful experience to the couples on their special day.
Major Categories for Anniversary includes –
Anniversary Cards for Couples, Happy Anniversary Wishes, Anniversary cards for Her, Anniversary cards for Him, Anniversary gifts, Floral Wishes, Happy Anniversary quotes, Anniversary Milestones and Belated Anniversary Wishes.
Key Benefits:
??? Wish family & friends with choicest of ecards from a collection of thousands of greeting cards.?
? Video, Animated, Postcard and Gif type ecards to be shared with the world for FREE!!?
? Interesting Video cards, Postcards and Gif cards to wish friends on their Facebook Wall instead of just plain Text wish.?
? Birthday and Anniversary reminders to remember birthday & anniversary dates of every loved one in your life.?
? Receive a reminder up to a month before the date, at the time of your choosing.?
? Sync up your phone book and facebook contacts with the App, for easy access to their birthdays & anniversary dates.?
? Create deeper bonds with friends & family using inspiring eGreetings that do more than convey your heart felt wishes for them.?
? Whatsapp, Tweet, Message, Text and Email the cards to multiple contacts at a time.
Download now and make your friends and family feel extra special on their special day.
??If you have any problems whatsoever, please contact us on techsupport@123greetings.com so that we can be sure to improve the app with each release!?The App is supported by contextual advertisements, and is absolutely free for the users.??The user data being used in the mobile application is only visible and accessible by the user.??
?Terms of use: https://www.123greetings.com/terms_of_use.html
?Policy: https://www.123greetings.com/privacy_policy.html
??For more information, please visit – www.123greetings.com.
Daily Downloads Oct 01 - 31, 2020
Love this Birthday app!!
This is the most fun app I've used for birthday greetings!! I love this app! The best yet!!
Sending and receiving
I have received and sent E Cards and thoroughly enjoyed receiving. However it's always more fun too send them.
Duplicates
No way to remove duplicates
A Waste Of Time
Doesn't work
Not what it seems
I wanted to add contacts manually....outside of my personal contacts. If you add them manually, it adds them to the personal contacts. I want to remember clients birthdays and don't want them to be part of my personal contacts
Not Pleased with app.
Not very happy with it since I can't send the B-Day cards I want to send. It's always showing me it's an error because of language or something else . Iam about to delete this app. If I can't use it to send the cards that I want to send. I would love to keep it ,only if it works better.
AVFoundation
The AV Foundation framework provides an Objective-C interface for managing and playing audio-visual media in iOS and OS X applications.
Core Foundation Framework
Core Foundation is a framework that provides fundamental software services useful to application services, application environments, and to applications themselves. Core Foundation also provides abstractions for common data types, facilitates internationalization with Unicode string storage, and offers a suite of utilities such as plug-in support, XML property lists, URL resource access, and preferences.
Core Graphics
The Core Graphics framework is based on the Quartz advanced drawing engine. It provides low-level, lightweight 2D rendering with unmatched output fidelity. You use this framework to handle path-based drawing, transformations, color management, offscreen rendering, patterns, gradients and shadings, image data management, image creation, and image masking, as well as PDF document creation, display, and parsing.
Foundation Framework
Launch Services
MobileCoreServices
Quartz Core Framework
This collection of documents provides the API reference for the Quartz Core framework, which supports image processing and video image manipulation.
System Configuration F...
This collection of documents describes the programming interfaces of the System Configuration framework. The System Configuration framework provides functions that determine the reachability of target hosts in both a synchronous and an asynchronous manner. It also provides error detection facilities.
Core Location Framework
The Core Location framework lets you determine the current location or heading associated with a device. The framework uses the available hardware to determine the user's position and heading. You use the classes and protocols in this framework to configure and schedule the delivery of location and heading events. You can also use it to define geographic regions and monitor when the user crosses the boundaries of those regions. In iOS, you can also define a region around a Bluetooth beacon.
UIKit
The UIKit framework (UIKit.framework) provides the crucial infrastructure needed to construct and manage iOS apps. This framework provides the window and view architecture needed to manage an app's user interface, the event handling infrastructure needed to respond to user input, and the app model needed to drive the main run loop and interact with the system.
Native

0.28%

Standard

97.97%

Direct

1.75%
Longest Running Ad
Dates Active
Aug 05, 2018 to Aug 03, 2020
Dates Active
Jun 23, 2020 to Sep 21, 2020


Dates Active
May 14, 2020 to Sep 30, 2020
Dates Active
May 13, 2020 to Sep 30, 2020
Dates Active
Sep 09, 2020 to Oct 01, 2020
Dates Active
Dec 23, 2019 to Sep 23, 2020
Dates Active
Apr 23, 2020 to Apr 23, 2020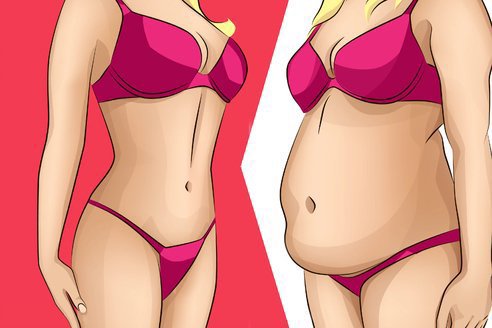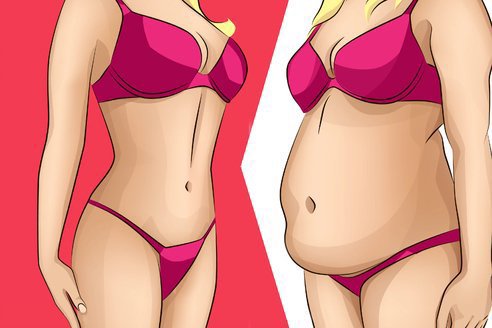 Dates Active
Apr 02, 2020 to Apr 06, 2020
Dates Active
Apr 12, 2020 to Apr 12, 2020
Dates Active
Apr 17, 2020 to Apr 17, 2020
Dates Active
Apr 13, 2020 to Apr 13, 2020
Ad Exchange
Type
Publisher ID
Certification ID
amazon-adsystem.com
direct
3000
google.com
direct
pub-4627517680249670
f08c47fec0942fa0
google.com
direct
pub-8275302107693664
f08c47fec0942fa0
rubiconproject.com
direct
11640
0bfd66d529a55807
indexexchange.com
direct
182408
google.com
direct
pub-6595574014366592
f08c47fec0942fa0
openx.com
direct
537101344
6a698e2ec38604c6
google.com
reseller
pub-4639102848520068
f08c47fec0942fa0
adfrontiers.com
direct
0096
indexexchange.com
reseller
184284
openx.com
reseller
128220
6a698e2ec38604c6
123 Greetings advertising reaches 4.34M visitors across desktop and mobile web, in countries such as United States, Canada, India, United Kingdom, Australia. Pricing models they offer are CPM on channels such as Display, Video, Mobile, Social, Email Advertising on 123 Greetings will allow you to reach consumers in industries or verticals such as Healthcare, Travel & Leisure, Entertainment, Retail, Financial Services, Dating, Health & Beauty, Clothing & Fashion, Automotive, Sports.

They are headquartered at New York, NY, United States, and have 26 advertising & marketing contacts listed on Thalamus. According to their Ads.txt, 123 Greetings inventory partners include: amazon-adsystem.com, google.com, rubiconproject.com, indexexchange.com, openx.com, adfrontiers.com, adtech.com, aolcloud.net, conversantmedia.com, 33across.com, appnexus.com, spotxchange.com, spotx.tv, amazon.com, lkqd.com, lkqd.net, criteo.com, pubmatic.com, coxmt.com, advertising.com, q1connect.com, contextweb.com, emxdgt.com, trioninteractive.com, tidaltv.com, yumenetworks.com, memevideoad.com, freewheel.tv, tremorhub.com, fyber.com, thetimmedia.com, vi.ai, beachfront.com, improvedigital.com, optimatic.com, genieesspv.jp, smaato.com, media.net, altitude-arena.com, bidsxchange.com, smartclip.net, sekindo.com, smartadserver.com, tappx.com, aol.com, sovrn.com, lijit.com, gumgum.com, rhythmone.com, districtm.io, sharethrough.com, adyoulike.com, somoaudience.com, mobileadtrading.com, sonobi.com, gammassp.com, videmob.com, adform.com, connectad.io.

123 Greetings works with Advertising technology companies such as Clickbooth, Brandscreen, Adconion, Rocket Fuel, Facebook Exchange FBX, 247 Media, Real Media Group, DoubleVerify, Media Innovation Group, Optimax Media Delivery, AdGear, Integral Ad Science, The Trade Desk, RadiumOne, Vizu, ContextWeb, Tribal Fusion, Adify, Openads/OpenX, Turn, Exponential, SpotXchange, Index Exchange, Criteo, Videology, Adap.TV, Dedicated Media, Aggregate Knowledge, Google Adsense, eXelate, BlueKai, Advertising.com, DoubleClick.Net, Evidon, Korrelate, Resonate Insights, AOL-Time Warner Online Advertising, AppNexus, Yield Manager, Rubicon Project, AdMeld, Pubmatic, Atlas, Yahoo Publisher Network, Open AdStream, Google Publisher Tag, bRealtime, ADTECH, Tapad, Q1Media, Sonobi, Criteo Publisher Marketplace, MyBuys MyAds, Magnetic, SiteScout, Burst Media, Dstillery, IponWeb BidSwitch, Zedo, AdFrontiers, Avid, Google Adsense Asynchronous, Beeswax, eyeReturn, Synacor Reseller, DistrictM Reseller, Sovrn Direct, Amazon Direct, Fyber Reseller, SmartAdServer Reseller, SpringServe Reseller, Amazon Reseller, Google Direct, Bidfluence Reseller, OpenX Reseller, Lijit Direct, ContextWeb Reseller, AppNexus Reseller, Ads.txt, LKQD Reseller, 33 Across Direct, RubiconProject Direct, Beachfront Reseller, SpotXChange Reseller, PubMatic Reseller, Criteo Reseller, FreeWheel Reseller, Cedato Reseller, Sovrn Reseller, Tremor Video Reseller, Smaato Reseller, OpenX Direct, Sonobi Reseller, Improve Digital Reseller, DistrictM Direct, Google Reseller, RubiconProject Reseller, GumGum Reseller, Comet Cox Media Reseller, Videology Group Direct, AOL Reseller, Lijit Reseller, AdRoll, Connexity, LowerMyBills, Mediaplex, Taboola Reseller, RhythmOne Reseller, YuMe Reseller, IndexExchange Reseller, IndexExchange Direct, adloox, adingo, Yahoo Ad Sync, 33 Across Reseller, Teads Reseller, Kargo Reseller, Videology Group Reseller, ORC International Reseller, BannerFlow, Collective Media, Flashtalking, Bidtellect, BlueKai DMP, Eye View Digital, Conversant, Adform, DoubleClick Bid Manager, Simpli.fi, GumGum, Amazon Associates, Amazon Ad System, Walmart, AcuityAds, Drawbridge, Yieldmo, Adblade, AdBlade Embed, VINDICO, Specific Media, Google AdSense Integrator, Datawrkz, Google Inteactive Media Ads, GetIntent, Adhigh, TripleLift, Technorati Media, AppNexus Segment Pixel, SpringServe, Vidible, eBay Partner Network, DemDex, Adobe Audience Manager Sync, Sociomantic, BidTheatre, StackAdapt, Yahoo Small Business, DynAdmic, DistrictM, Media.net, Segmento, Innovid, Avocet, Blis, Improve Digital.