1951 - On the Air: WXIA-TV's history dates back to 1951 when the station signed on the air as an ABC affiliate. Twenty-nine years later, in September 1980, Channel 11 joined NBC. Early in its history, the station was known as WLWA-TV and operated under the ownership of Crosley Broadcasting. Known from the start as a station with a strong interest in local, live programming, the station was purchased in 1962 by Richard Fairbanks of Indianapolis and officially became WAII-TV, The Eyes of Atlanta. In 1963 WAII-TV introduced News Watch and brought the first woman weather forecaster, Eleanor Knight, to the airwaves, followed by Linda Faye in 1964. Three years later in March of 1967, WAII-TV began broadcasting the news with its first color camera.
1968 - A New Beginning: In 1968 WAII was sold to Pacific and Southern Broadcasting and Channel 11 became known as WQXI-TV until 1974 when the station became WXIA-TV. Two years later, the station adopted the 11Alive name. Ownership of WXIA-TV changed again in 1979 when Combined Communications Corporation signed a deal with the Gannett Company to become one of the largest mergers in media history. In 2015, Gannett spun its publishing properties from its broadcast and digital properties, creating TEGNA Media. TEGNA Media includes 46 television stations (including those serviced by TEGNA) and is the largest independent station group of major network affiliates in the top 25 markets. TEGNA Media reaches approximately one-third of all television households nationwide In 1996, WXIA-TV was the NBC flagship station of the Atlanta Summer Olympics. Included among the many personalities to work at WXIA-TV over the years were NBC's Stone Phillips and actor Dick Van Dyke. Van Dyke worked as an announcer and audioman. Allegedly, Phillips was discovered waiting tables at an Atlanta restaurant by a station executive. The Dateline anchor went directly from his summer job to the 11Alive newsroom.
Today: 11Alive currently employs more than 200 men and women in the areas of news, engineering, production, promotion, accounting, sales, programming, web design and development, and administrative support. WXIA-DT went on the air October 1998. In 2006, 11Alive became Atlanta's first station to broadcast all local news programs in high definition. Also in 2006, Gannett Broadcasting acquired WATL-TV (Channel 36), and WATL became an affiliate of MyNetworkTV. WATL-TV broadcasts in the digital and HD spectra.
Company Name:


11 Alive

Parent Company Name:


WXIA-TV

(View Trends)

Headquarters: (View Map)

Atlanta, GA, United States

10 - 50 employees
Capabilities
Desktop Display

Social

Mobile Display

Email
Desktop Display, Social, Mobile Display, Email

Headline:


Publisher: Atlanta News, Weather, Traffic, Sports and Entertainment | Atlanta, GA | 11Alive.com WXIA TV

Self / Managed Service:


Managed Service
Industries


Automotive, Clothing & Fashion, Consumer Packaged Goods, Education, Energy and Utilities, Entertainment, Financial Services, Government & Politics, Health & Beauty, Healthcare, Non-Profit, Retail, Sports, Technology, Telecommunications, Travel & Leisure, eCommerce

Key Differentiator


The Networks of 11Alive can help grow your business 11Alive, 11Alive.com, MyAtl and our digital channels that make up the Networks of 11Alive offer the most powerful and cost-effective way to tell Metro Atlanta about your business. Every week, 11Alive reaches the metro area with our news, sports, and NBC prime time programming. Our website, 11Alive.com, is one of most popular local online destinations in Atlanta. The Networks of 11Alive is the perfect way to get your message out to your prospective customers. We have all the tools that you will need to help create an advertising campaign that will get results. We can provide you research from Nielsen and Leigh Stowell & Company, award-winning commercial and online production, and of course our highly-experienced and creative staff to help you get the most impact for your advertising dollar. Contact our Director of Sales, Tim McNamara with questions or inquires by email at tmcnamara@wxia.gannett.com.
PERSON
ROLE
CONTACT INFO & EMAIL
ACTIONS
Director of Sales - 11Alive
19908 Global Rank
3940 United States
6.31 M Estimated Visits
Traffic Sources
Search

40.68%

Social

30.51%

Direct

17.27%

Referrals

9.83%

Mail

1.44%

Display

0.28%
Powered by
Global Rank 27,057 1,539
Links In Count 3,010 337
United States Rank
5,647
1,744
United States Page Views
88.2%
5.8%
Mobile App Data
MixRank is the most comprehensive database of mobile apps, developers, SDKs, technologies, services, and integrations.
Learn more.
10 SDKs
3.36 Avg. Rating
117 Total reviews
App Url: https://itunes.apple.com/app/wxia/id461033172
App Support: https://www.11alive.com/contact-us
Genre: News
Bundle ID: com.gannett.news.local.11AliveNews
App Size: 80.3 M
Version: 42.10.17
Release Date: September 19th, 2011
Update Date: September 14th, 2020
Description:
Stay up-to-date with the latest news and weather in the Atlanta area on the all-new free 11Alive app from WXIA.
Our app features the latest breaking news that impacts you and your family, interactive weather and radar, and live video from our newscasts and local events.
LOCAL & BREAKING NEWS
? Receive real-time notifications for breaking news
? Read the latest news as it happens in your area
? Explore exclusive investigative stories
? Browse photos, news clips, and raw video
LOCAL WEATHER
? Daily and hourly forecasts for your city
? The latest forecasts from our meteorologists
? Interactive radar maps
? Automated hyperlocal severe weather alerts
LIVE VIDEO
? Watch live video newscasts and breaking news from WXIA
PERSONALIZATION
? Discover and dive into topics that matter to you
? Favorite topics to receive personalized updates
Other Features:
? Share stories & videos directly with your friends and family
? See the latest updates and behind the scenes photos from your favorite anchors and reporters
? Get information on school delays & closings as they happen
This is the official app of WXIA and 11Alive.com, the NBC affiliate serving the Atlanta area.
Got feedback? Let us know how we can make this the best app experience for you! Send us a note at appfeedback@tegna.com.
Privacy Policy: https://www.11alive.com/privacy
Do Not Sell My Information: https://www.11alive.com/do-not-sell-my-information
Terms of Service: https://www.11alive.com/terms
Daily Downloads Oct 01 - 31, 2020
Great site, when it works
Takes forever to load, then will often crash after I have waited. Please fix this. I have high speed internet. So, it should load fast.
Live stream does not work
Tried the live stream option on two different iOS devices - both returned errors and would not stream live video content.
Pretty good app
Just don't like that they give almost no complete info when you 1st tap on a story
Great for any Georgian
It's a great local news app for metro atl residences that's interested in current events, and especially the weather too
Terrible
Decent "news" and updates. Way too many ads, lags, and typos. Could be a lot better, in my opinion.
Keeps me informed
I expected to find this app annoying and glitchy. But I have been pleasantly surprised. This app keeps me well informed about local news. The stories are updated regularly. The notifications are timely but not too frequent. There are enough photos to back up the story but not so much that download time is too long. I'm glad I have this app.
Launch Services
AVFoundation
The AV Foundation framework provides an Objective-C interface for managing and playing audio-visual media in iOS and OS X applications.
Core Foundation Framework
Core Foundation is a framework that provides fundamental software services useful to application services, application environments, and to applications themselves. Core Foundation also provides abstractions for common data types, facilitates internationalization with Unicode string storage, and offers a suite of utilities such as plug-in support, XML property lists, URL resource access, and preferences.
Core Graphics
The Core Graphics framework is based on the Quartz advanced drawing engine. It provides low-level, lightweight 2D rendering with unmatched output fidelity. You use this framework to handle path-based drawing, transformations, color management, offscreen rendering, patterns, gradients and shadings, image data management, image creation, and image masking, as well as PDF document creation, display, and parsing.
Foundation Framework
MobileCoreServices
Quartz Core Framework
This collection of documents provides the API reference for the Quartz Core framework, which supports image processing and video image manipulation.
System Configuration F...
This collection of documents describes the programming interfaces of the System Configuration framework. The System Configuration framework provides functions that determine the reachability of target hosts in both a synchronous and an asynchronous manner. It also provides error detection facilities.
Core Location Framework
The Core Location framework lets you determine the current location or heading associated with a device. The framework uses the available hardware to determine the user's position and heading. You use the classes and protocols in this framework to configure and schedule the delivery of location and heading events. You can also use it to define geographic regions and monitor when the user crosses the boundaries of those regions. In iOS, you can also define a region around a Bluetooth beacon.
UIKit
The UIKit framework (UIKit.framework) provides the crucial infrastructure needed to construct and manage iOS apps. This framework provides the window and view architecture needed to manage an app's user interface, the event handling infrastructure needed to respond to user input, and the app model needed to drive the main run loop and interact with the system.
Native

38.60%

Standard

58.63%

Direct

2.78%
Longest Running Ad
Dates Active
Aug 04, 2018 to Aug 02, 2020


Dates Active
Dec 31, 2019 to Sep 21, 2020
Dates Active
Dec 31, 2019 to Sep 24, 2020
Dates Active
Aug 10, 2020 to Sep 27, 2020
Dates Active
Jan 02, 2020 to Sep 24, 2020
Dates Active
Aug 10, 2020 to Sep 27, 2020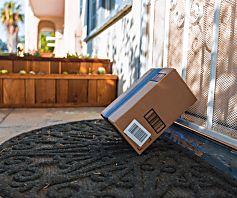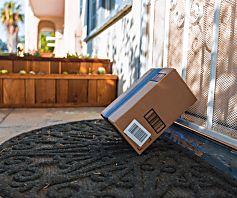 Dates Active
Dec 06, 2018 to Sep 23, 2020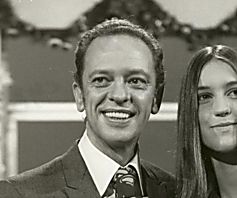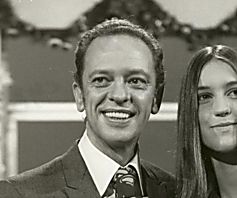 Dates Active
Jun 12, 2020 to Sep 28, 2020
Dates Active
Jul 27, 2020 to Sep 30, 2020
Dates Active
Jul 13, 2020 to Sep 25, 2020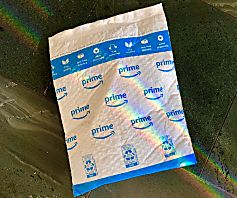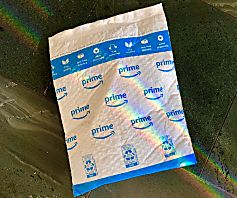 Dates Active
Aug 14, 2019 to Sep 14, 2020
Ad Exchange
Type
Publisher ID
Certification ID
google.com
reseller
pub-9557089510405422
f08c47fec0942fa0
33across.com
direct
0013300001jsxbyaas
bbea06d9c4d2853c
spotxchange.com
reseller
139883
7842df1d2fe2db34
spotx.tv
reseller
139883
7842df1d2fe2db34
openx.com
reseller
537120563
6a698e2ec38604c6
rubiconproject.com
reseller
16414
0bfd66d529a55807
rubiconproject.com
reseller
21434
0bfd66d529a55807
pubmatic.com
reseller
156423
5d62403b186f2ace
pubmatic.com
reseller
158136
5d62403b186f2ace
pubmatic.com
reseller
158569
5d62403b186f2ace
11 Alive advertising reaches 6.31M visitors across desktop and mobile web, in countries such as United States, Canada, United Kingdom, Australia, Germany. Pricing models they offer are CPM on channels such as Display, Social, Mobile, Email Advertising on 11 Alive will allow you to reach consumers in industries or verticals such as Healthcare, Energy and Utilities, Education, Technology, Entertainment, Retail, Sports, Financial Services, Government & Politics, Automotive, Telecommunications, Non-Profit, Health & Beauty, Consumer Packaged Goods, Travel & Leisure, Clothing & Fashion, eCommerce.

They are headquartered at Atlanta, GA, United States, and have 1 advertising & marketing contacts listed on Thalamus. According to their Ads.txt, 11 Alive inventory partners include: google.com, 33across.com, spotxchange.com, spotx.tv, openx.com, adtech.com, rubiconproject.com, pubmatic.com, appnexus.com, advangelists.com, sonobi.com, indexexchange.com, aol.com, yahoo.com, aps.amazon.com, amazon-adsystem.com, triplelift.com, carambo.la, emxdgt.com, lijit.com, rhythmone.com, smartadserver.com, sovrn.com, contextweb.com, adyoulike.com, axonix.com, admanmedia.com, connatix.com, tremorhub.com, telaria.com, freewheel.tv, lkqd.net, criteo.com, districtm.io, advertising.com, brightcom.com, improvedigital.com, consumable.com, nativeads.com, gumgum.com, bidtellect.com, synacor.com, coxmt.com, outbrain.com, q1connect.com, video.unrulymedia.com, sharethrough.com, smaato.com, adcolony.com, bidmachine.io, blis.com, engagebdr.com, mobilefuse.com, pokkt.com, pubnative.net, startapp.com, xad.com, undertone.com, roimediaconsultants.com, conversantmedia.com, lockerdome.com, adagio.io, tradehouse.media, adblade.com, aolcloud.net, anthemx.tv, lkqd.com, fyber.com, optimatic.com, rockyou.net, aralego.com, springserve.com, brightroll.com, vi.ai, adform.com, themediagrid.com, vdopia.com, chocolateplatform.com, beachfront.com, media.net, yieldmo.com, cedato.com, ad-generation.jp, proper.io, mantisadnetwork.com, taboola.com, facebook.com.

11 Alive works with Advertising technology companies such as DoubleClick.Net, Amazon Ad System, Header Tag by Index Exchange, Google Publisher Tag, Sharethrough.