Capabilities
Desktop Display

Mobile Display

Email

Social
Desktop Display, Mobile Display, Email, Social

Headline:


Publisher: Tampa Bay's Classic Hit Online, Listen Live
Key Differentiator


Put WXGL-FM to Work for You At WXGL-FM our job is very simply to connect our advertisers with our listeners in the most powerful and cost-effective way. To help achieve that promise, we can offer you a number of components to create a true integrated marketing solution for your business. Please email the General Sales Manager for information regarding advertising with our station! Station Overview WXGL 107.3 The Eagle is Tampa Bay's Classic Hits station reaching Active & Affluent Adults. WXGL is #1 in Pinellas County AGAIN and AGAIN. Book after book, the Eagle delivers Active Affluent Adults 25-54 in Pinellas County. WXGL offers a balanced audience of Adults in Tampa with 50/50 Male/Female. WXGL consistently delivers top ratings in Adults demos. 87% of XGL's audience owns their own home. 42% of XGL's audience makes over 75k HHI. 56% of XGL's audience attended college. Reach Active, Affluent Adults in Tampa Bay on 107.3 The Eagle Contact Information Name / Title Phone / Email Jason Meder General Sales Manager jason.meder@coxmg.com (727) 579-2003 Claire Hobby Digital Sales Manager (727) 579 2256 claire.hobby@coxinc.com What We Offer On-Air Advertising Solutions Commercials Remotes Sponsorships Endorsements Events Online Advertising Solutions Email Marketing Streaming Commercials Featured Advertiser Listings Custom Channels Sponsorships Banners / Display Advertising Want to be spotlighted? Becoming a Spotlighted Advertiser is open to all on-air advertisers as a way to extend your advertising campaign and provide additional reach with our listeners on our web site searching for client information. Spotlight Advertisers receive Featured Advertiser Listings which include prominent display in our Recent On Air Advertiser list, On demand replay of the on-air commercial, a link to the advertiser web site, a link to a special offer, coupon or more information page on our site and the ability for users to watch a slide show or video about the service or product being advertised.
PERSON
ROLE
CONTACT INFO & EMAIL
ACTIONS
2403748 Global Rank
562978 United States
3.65 K Estimated Visits
Traffic Sources
Search

66.13%

Direct

24.43%

Social

9.07%

Referrals

0.37%

Display

0.00%

Mail

0.00%
Powered by
Global Rank 2,043,682 454,927
Links In Count 33 3
Mobile App Data
MixRank is the most comprehensive database of mobile apps, developers, SDKs, technologies, services, and integrations.
Learn more.
10 K Downloads
51 SDKs
4.64 Avg. Rating
93 Total reviews
App Url: https://play.google.com/store/apps/details?id=com.jacobsmedia.wxgl
App Support: http://www.1073theeagle.com/
Genre: music_and_audio
Bundle ID: com.jacobsmedia.wxgl
App Size: 0
Version: 1001012
Release Date: August 26th, 2013
Description:
WXGL 107.3 The Eagle Tampa Bay's Classic Hits Station plays Classic Rock music from the 70s, 80s and 90s from artists like The Eagles, Boston, Fleetwood Mac, The Rolling Stones, Def Leppard, Billy Joel, Led Zeppelin, Tom Petty and more!

- Alarm Clock to wake you up
- Get alerted when your song is about to play
- Get reminded about friends' birthdays, dedicate songs to friends who also like that artist
- Login with your existing account on Facebook
- Coming Up area shows you what songs will be played in the next half hour
- Vote for the songs you want to hear and earn badges
- Use the Open Mic to request songs and you could hear your voice on the air and our online stream!

Download for free today!


NOTE: This app includes optional features that use your location. You can choose whether to participate in these features, you can always opt out, and we limit our usage of this technology. Continued use of GPS running in the background can dramatically decrease battery life.

Please note: This app features Nielsen's proprietary measurement software which will allow you to contribute to market research, like Nielsen's TV Ratings. Please see http://www.nielsen.com/digitalprivacy for more information.
Crashlytics
The most powerful, yet lightest weight crash reporting solution for iOS and Android developers.
Facebook AppEvents
A software library to view analytics, measure ad performance and build audiences for ad targeting within the Facebook framework.
Facebook Login
The Facebook SDK for Android enables people to sign into your app with Facebook Login. When people log into your app with Facebook they can grant permissions to your app so you can retrieve information or perform actions on Facebook on their behalf.
Firebase
Build Realtime Apps. A powerful API to store and sync data in realtime.
Digits
Phone based verification platform for mobile applications.
Fabric
Fabric is an app development toolkit for android and iOS that provides solutions for issues such as making apps reliable, testing before going live, driving downloads, onboarding new users, engaging them, understanding an apps' growth and then monetizing it.
Google Gson
Gson is a Java library that can be used to convert Java Objects into their JSON representation. It can also be used to convert a JSON string to an equivalent Java object. Gson can work with arbitrary Java objects including pre-existing objects that you do not have source-code of.
Retrofit
Retrofit turns your REST API into a Java interface.
Square
Start accepting credit cards today.
Twitter
Adobe Air
Adobe AIR is a cross-platform runtime that enables you to use your existing Flash/ActionScript or HTML/JavaScript development skills and tools to build and deploy applications, games, and videos outside the browser and on mobile devices.
Android Volley
Volley is an HTTP library that makes networking for Android apps easier and most importantly, faster.
Native

52.89%

Standard

47.11%

Direct

0.00%
Longest Running Ad
Dates Active
Aug 05, 2018 to Aug 03, 2020
Dates Active
Nov 02, 2019 to Oct 03, 2020
Dates Active
Nov 02, 2019 to Sep 30, 2020
Dates Active
Nov 01, 2019 to Oct 03, 2020
Dates Active
Nov 02, 2019 to Sep 30, 2020
Dates Active
Nov 01, 2019 to Jul 07, 2020
Dates Active
Mar 22, 2020 to Sep 10, 2020
Dates Active
Apr 21, 2020 to Jul 19, 2020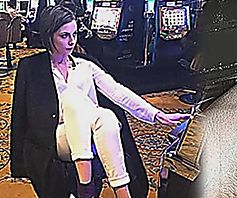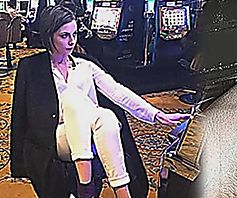 Dates Active
Apr 10, 2020 to May 30, 2020
Dates Active
Apr 22, 2020 to Jul 17, 2020
Dates Active
Mar 27, 2020 to Jul 01, 2020
Ad Exchange
Type
Publisher ID
Certification ID
rubiconproject.com
reseller
16156
0bfd66d529a55807
appnexus.com
reseller
8035
f5ab79cb980f11d1
pubmatic.com
reseller
156500
5d62403b186f2ace
openx.com
direct
538914234
6a698e2ec38604c6
taboola.com
direct
1016480
c228e6794e811952
taboola.com
reseller
1016480
c228e6794e811952
google.com
direct
pub-5348980928353387
f08c47fec0942fa0
indexexchange.com
direct
184624
indexexchange.com
direct
185070
appnexus.com
reseller
6979
f5ab79cb980f11d1
indexexchange.com
reseller
184230
50b1c356f2c5c8fc
107.3 The Eagle advertising reaches 3.65k visitors across desktop and mobile web, in countries such as Canada, France, Germany, United States, United Kingdom. Pricing models they offer are CPM on channels such as Display, Mobile, Email, Social Advertising on 107.3 The Eagle will allow you to reach consumers in industries or verticals such as .

They have 2 advertising & marketing contacts listed on Thalamus. According to their Ads.txt, 107.3 The Eagle inventory partners include: rubiconproject.com, appnexus.com, pubmatic.com, openx.com, taboola.com, google.com, indexexchange.com, nativo.com, advertising.com, contextweb.com, spotx.tv, spotxchange.com, tremorhub.com, adswizz.com, freewheel.tv, aol.com, rhythmone.com, 33across.com, districtm.io, lkqd.net, emxdgt.com, gumgum.com, adtech.com, advangelists.com, smartadserver.com, sovrn.com, beachfront.com, admanmedia.com, targetspot.com, tritondigital.com, themediagrid.com, nobid.io, lijit.com, revcontent.com.

107.3 The Eagle works with Advertising technology companies such as adInterax, Google Publisher Tag, The Trade Desk, Dstillery, Digilant, Chango, Experian, ContextWeb, Criteo, Brandscreen, Turn, BlueKai, eXelate, Index Exchange, AppNexus, Accuen, Adify, Google Adsense, DoubleClick.Net, Neustar AdAdvisor, Aggregate Knowledge, DemDex, Media Innovation Group, SpotXchange, MyBuys, AudienceScience, Rocket Fuel, Connexity, Advertising.com, Segmint, Yield Manager, SiteScout, Eq Ads, Yahoo Small Business, AdGear, AppNexus Segment Pixel, AcuityAds, IponWeb BidSwitch, MLN Advertising, Bizo, Tapad, AOL-Time Warner Online Advertising, Resonate Insights, BlueKai DMP, Drawbridge, Datonics, Crosswise, Evidon, DoubleVerify, LiveRail, BridgeTrack, DoubleClick Bid Manager, Videology, Atlas, Cox Media Group, Burst Media, RhythmOne, Sonobi, RadiumOne, Tribal Fusion, Adnologies, AdRoll, eyeReturn, BidTheatre, MyBuys MyAds, Twitter Ads, Urban Outfitters, Improve Digital, Integral Ad Science, Mediaplex, 161Media, Magnetic, Adition, NetSeer, Appier, VINDICO, Serve Sharp, RUN Ads, Media Desk, Adobe Audience Manager Sync, Eye View Digital, Nativo, Facebook Custom Audiences, Beeswax, Sovrn Direct, Comet Cox Media Direct, Fyber Reseller, Google Direct, OpenX Reseller, Lijit Direct, ContextWeb Reseller, AppNexus Reseller, Ads.txt, RubiconProject Direct, Taboola Direct, SpotXChange Reseller, PubMatic Reseller, Tremor Video Reseller, OpenX Direct, Taboola Reseller, RubiconProject Reseller, GumGum Reseller, AOL Reseller, IndexExchange Reseller, IndexExchange Direct, Harmony, Google Reseller, Openads/OpenX, Pubmatic, Rubicon Project, Adform, Yahoo Ad Sync, Teads, Amazon Ad System, FreeWheel Reseller, RhythmOne Reseller, Adswizz, PubMatic Direct, Tail Target, Nativo Direct.