Capabilities
Desktop Display

Mobile Display

Social

Email
Desktop Display, Mobile Display, Social, Email

Headline:


Publisher: Lincoln, Grand Island, Nebraska,News, Weather, Sports

Self / Managed Service:


Managed Service
Industries


Automotive, Education, Government & Politics, Health & Beauty, Sports

Owned / Operated Properties


kolnkgin.com
13089783 Global Rank
2959831 United States
912 Estimated Visits
Traffic Sources
Direct

100.00%

Display

0.00%

Mail

0.00%

Referrals

0.00%

Search

0.00%

Social

0.00%
Powered by
Global Rank 73,778 3,361
Links In Count 503 36
United States Rank
13,144
1,321
United States Page Views
88.3%
10.4%
Top Categories
News and Media/Te...
United States/Neb...
Mobile App Data
MixRank is the most comprehensive database of mobile apps, developers, SDKs, technologies, services, and integrations.
Learn more.
App Url: https://itunes.apple.com/app/koln-kgin-tv/id439742022
App Support: http://www.1011now.com
Genre: News
App Size: 3.66 M
Version: 2.4.4
Release Date: May 27th, 2011
Update Date: March 12th, 2013
Description:
It's the Lincoln-area news experience you've waited for! Catch news, sports, and weather anywhere with the 1011 News app for iPhone.
Share content by email, text, Twitter or Facebook from KOLNKGIN. Whether it's severe weather or sports scores, the KOLN app for iPhone keeps you in-the-know while you're on-the-go!
Requires software update of 4.3 or higher.
Unhappy!!!!
Crashes. Never updated content. GET THE CHANNEL 8 APP!!!!!Way better!!!!!!
Has potential
The news appears to be kept current, but the writing--grammar, spelling, and syntax--are awful. I can't figure out why this would be acceptable by anyone. Read today's article about The Green Gateau and dining in Lincoln. You will find numerous errors.
Crashes
I use an iPhone 5 Ive been using this app for awhile. It always freezes and kicks me off. I dont get to watch the news so i use this. Please fix this
FIX IT
Your last update broke the app Can only get a partial screen and only A vertical orientation. ***still broke on IPad 2. *** please fix.
Last update
App forces iPad to vertical view only. Please change it back!
Not right info
News is not organized in its actual specific areas of news. Needs some organization.
Native

74.61%

Standard

24.01%

Direct

1.38%
Longest Running Ad
Dates Active
Aug 04, 2018 to Aug 02, 2020
Dates Active
Feb 14, 2020 to Oct 01, 2020


Dates Active
May 24, 2020 to Sep 26, 2020
Dates Active
Jan 12, 2020 to Aug 30, 2020
Dates Active
Feb 08, 2020 to Oct 01, 2020
Dates Active
Apr 28, 2020 to Jun 30, 2020
Dates Active
Jun 08, 2019 to Sep 28, 2020
Dates Active
Jun 10, 2019 to Sep 29, 2020
Dates Active
Mar 15, 2020 to Aug 19, 2020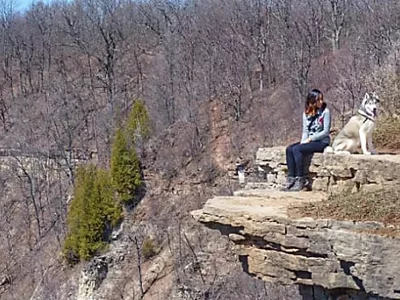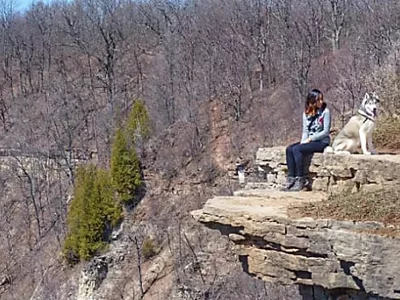 Dates Active
Jun 07, 2020 to Sep 28, 2020
Dates Active
Apr 12, 2020 to Sep 29, 2020
Ad Exchange
Type
Publisher ID
Certification ID
google.com
direct
pub-0883126725773026
f08c47fec0942fa0
outbrain.com
direct
005172f84210316cc2e4831cd4a7769de3
outbrain.com
direct
00efc41b5acc584182c39ad49893ee4334
appnexus.com
reseller
7597
f5ab79cb980f11d1
tremorhub.com
reseller
q017o-78mlk
1a4e959a1b50034a
teads.tv
reseller
15429
15a9c44f6d26cbe1
advertising.com
reseller
26154
spotxchange.com
reseller
225721
freewheel.tv
reseller
741650
rubiconproject.com
reseller
17130
0bfd66d529a55807
lkqd.net
reseller
450
59c49fa9598a0117
1011 Now advertising reaches 2.42M visitors across desktop and mobile web, in countries such as United States, Canada, Germany, United Kingdom, India, China. Pricing models they offer are CPM on channels such as Display, Mobile, Social, Email Advertising on 1011 Now will allow you to reach consumers in industries or verticals such as Government & Politics, Education, Automotive, Sports, Health & Beauty.

They are headquartered at Grand Island, NE, United States, and have advertising & marketing contacts listed on Thalamus. According to their Ads.txt, 1011 Now inventory partners include: google.com, outbrain.com, appnexus.com, tremorhub.com, teads.tv, advertising.com, spotxchange.com, freewheel.tv, rubiconproject.com, lkqd.net, openx.com, spotx.tv, contextweb.com, indexexchange.com, pubmatic.com, vidazoo.com, beachfront.com, yieldmo.com, rhythmone.com, video.unrulymedia.com, sonobi.com, smaato.com, media.net, sovrn.com, lijit.com, aol.com, yahoo.com, emxdgt.com, triplelift.com, nativo.com, coxmt.com, connatix.com, telaria.com, 33across.com, adtech.com, altitude-arena.com, cedato.com, districtm.io, exponential.com, gumgum.com, improvedigital.com, lockerdome.com, mass2.com, selectmedia.asia, synacor.com, tribalfusion.com, undertone.com, wowyow.com, lkqd.com, springserve.com, admixer.net, vertamedia.com, mobimight.com, pixfuture.com, aolcloud.net, bidtellect.com, criteo.com, sharethrough.com, conversantmedia.com, aps.amazon.com, mgid.com, aralego.com, ucfunnel.com, my6sense.com, adtelligent.com, onetag.com, advangelists.com, smartadserver.com, loopme.com, xad.com, pubnative.net, adyoulike.com, omnijay.com, smartyads.com, admanmedia.com, gothamads.com, pilotx.tv, lbdp.us, sabio.us, verve.com, inmobi.com, adcolony.com, engagebdr.com, bidmachine.io, vitor.media, tvp.tv, yieldnexus.com, audience.media, streamkey.tv, tappx.com, mobilefuse.com, fout.jp, limpid.tv, lunamedia.io, themediagrid.com, krushmedia.com, app.stitchvideo.tv, thebrave.io, roqoonmedia, www.bat-ads.com, pubgenius.io, adelement.com, project-limelight.com?321603 reseller, supply.colossusssp.com, aniview.com, avantisvideo.com.

1011 Now works with Advertising technology companies such as Yield Manager, Aggregate Knowledge, Yahoo Genome, Adobe Auditude, Audiotude, Google Publisher Tag, Centro, Undertone, The Trade Desk, Neustar AdAdvisor, X Plus One, Pubmatic, Index Exchange, Integral Ad Science, Google Adsense, eXelate, Openads/OpenX, Rocket Fuel, PointRoll, Accuen, Advertising.com, Experian, Bizo, PulsePoint, Upfront Digital Media, AdMeld, Collective Media, Tribal Fusion, AppNexus, Evidon, Turn, Adblade, World Now, DoubleClick.Net, SiteScout, Eq Ads, Criteo, 161Media, bRealtime, IponWeb BidSwitch, Tapad, AOL-Time Warner Online Advertising, LiveRail, Brilig, Yahoo Small Business, MyBuys, RadiumOne, Simpli.fi, Drawbridge, NetSeer, Connexity, LucidMedia, RealVu, Twitter Ads, Adconion, SkimLinks, Improve Digital, Zenovia, MLN Advertising, Brandscreen, Adform, AppNexus Segment Pixel, Zedo, Outbrain, AdGear, AcuityAds, Mediaplex, Proclivity, eyeReturn, ADTECH, Conversant, Commission Junction, Jumptap, Engage BDR, MyBuys MyAds, Magnetic, BlueKai DMP, DoubleClick Bid Manager, Ohana, Specific Media, Switch Ads, Crosswise, Burst Media, Semasio, Smartclip, BrightRoll, RhythmOne, Appier, Yieldmo, SNT Media, AdRoll, Adobe Audience Manager Sync, Yahoo Ad Sync, Prebid, TripleLift, Teads, AdSupply, StickyAds TV, Intimate Merger, Synacor Reseller, Sovrn Direct, Outbrain Reseller, AOL Direct, PubMatic Direct, SmartAdServer Reseller, SpringServe Reseller, Amazon Reseller, Google Direct, Bidfluence Reseller, OpenX Reseller, ContextWeb Reseller, AppNexus Reseller, Ads.txt, Yieldmo Direct, RubiconProject Direct, PubMatic Reseller, Sovrn Reseller, SpotXChange Direct, OpenX Direct, Sonobi Reseller, Google Reseller, RubiconProject Reseller, ORC International Reseller, AppNexus Direct, AOL Reseller, Synacor Direct, Fyber Reseller, Outbrain Direct, LKQD Reseller, Beachfront Reseller, Converstand Media Reseller, SpotXChange Reseller, BrightRoll Reseller, FreeWheel Reseller, Tremor Video Reseller, Comet Cox Media Reseller, Google Inteactive Media Ads, Rubicon Project, Technorati Media, DemDex, IndexExchange Reseller, IndexExchange Direct, ORC International Direct, 33 Across Reseller, DistrictM Reseller, BlueKai, DoubleVerify, VINDICO, Research Now, Beeswax, GetIntent, Adhigh, GumGum, Dstillery, RUN Ads, Avocet, ContextWeb, BidTheatre, OnAudience, Admedo, Smaato Reseller, Cedato Reseller, Teads Reseller, MthSense, Lanista Concepts, Eyeota, Brightcom Direct, Lijit Reseller, GumGum Reseller, DistrictM Direct, Media.net, Media Innovation Group, Walmart, Infolinks, SpotXchange, Amazon Ad System, Amazon Associates, RhythmOne Direct, Exponential Direct, Improve Digital Direct, Improve Digital Reseller, GumGum Direct, Criteo Direct, RhythmOne Reseller, Adform Reseller, Taboola Reseller, Outbrain Sponsored Content, SpringServe, StreamRail Reseller, Beachfront Direct, Lijit Direct, Teads Direct, DynAdmic, Imonomy, Admixer, Sonobi, Vidible, StackAdapt, Connatix, Eye View Digital, Comet Cox Media Direct, Smaato Direct, Triple Lift Direct, Google AdSense Integrator, Taboola, AdStanding, LoopMe Reseller, Connatix Direct, Nativo, AdKernel, LifeStreet Media, AdTheorent, LKQD Direct, Resonate Insights, Adition, Sociomantic, Link Share, EMX, Media.net Direct, PilotX Reseller, Rock You Reseller, Somoaudience Reseller, Mobile Ad Trading Reseller, ucfunnel Reseller, Next Millenium Direct, Total Media Direct, Mars Media Group Direct, Vuble Reseller, Amazon Direct, C1X Reseller, YieldBot Reseller, Infolinks Direct, Yahoo Direct, Primis Direct, Smartclip Reseller, ContextWeb Direct, ShareThrough Direct, Sonobi Direct, Sekindo, Adap.TV, Admixer Direct, SpringServe Direct, DistrictM, Nativo Direct, Mobfox Direct, Tappx Direct, Converstand Media Direct, FreeWheel Direct, Admixer Reseller, adtelligent Reseller, Telaria Reseller, Forensiq, Videology, SpotX, Powerlinks, Adelphic, IAB Tech Lab, Outbrain Video, MaxPoint Interactive, JustPremium, Blis, PLAYGROUND XYZ, So-net Media, Innovid, BidSwitch, Bidtellect, Atlas, ZypMedia, Vidazoo Reseller, pixfuture Direct, eBay Partner Network, Mobile Ad Trading, Loopme, Genesis Media Direct, AdMan Direct, PilotX Direct, Aniview Reseller, AdMan Reseller, Widespace, AdNgin, Sekindo Direct, Undertone Direct, Cedato Direct, AvantisVideo Reseller, Header Tag by Index Exchange.