A leader in high-tech information, 01net.com has supported French people for over 15 years in their use of digital and new technologies with its 01net.com site and its 01netTV channel. Every day, nearly 20 specialist journalists deal with and decipher the news on high-tech products, security, the web and social networks. 01net.com is also an independent test laboratory as well as a leading download platform that provides simple and secure access to software and applications that make digital life easier for French people.
Capabilities
Desktop Display

Linear TV

Mobile Display

Social
Desktop Display, Linear TV, Mobile Display, Social

Headline:


High Tech News, Product tests & downloads

Self / Managed Service:


Managed Service
Industries


Gaming, Technology

Key Differentiator


You have just taken your first step towards the largest tech community in France 01 // these are two figures and 20 years of common history with the digital life of the French. Join the 01 family of advertisers to promote your product, convey your brand values, make an impression or engage our community.
Global Rank 2,218 55
Links In Count 5,575 18
France Rank
123
8
France Page Views
37.6%
0.7%
Mobile App Data
MixRank is the most comprehensive database of mobile apps, developers, SDKs, technologies, services, and integrations.
Learn more.
5 K Downloads
6 SDKs
3.64 Avg. Rating
6 Total reviews
App Url: https://play.google.com/store/apps/details?id=com.nextradiotv.zerounnetpro
App Support: http://pro.01net.com/rub/01net-pro/10028/01net-pro/emploi/
Genre: news_and_magazines
Bundle ID: com.nextradiotv.zerounnetpro
App Size: 523 K
Version: 2
Release Date: November 29th, 2011
Update Date: November 29th, 2011
Description:
Retrouvez tous les articles emplois de la rédaction de 01net.
Recrutement, formations, carrières, cette application vous propose sous formes d'articles, tous les conseils de la rédaction pour trouver un job, faire évoluer sa carrière, améliorer ses compétences. Le contenu traite des tendances du moment en matière d'emplois, fournit des guides pratiques et des réponses à des problématiques d'efficacité individuelle. Les meilleurs experts du marché vous proposent leurs conseils en coaching, management ou juridique. Avec 01 emploi, 01net vous fournit tout le contenu pour optimiser vos performances professionnelles.
Apache Commons Lang
The standard Java libraries fail to provide enough methods for manipulation of its core classes. Apache Commons Lang provides these extra methods. Lang provides a host of helper utilities for the java.lang API, notably String manipulation methods, basic numerical methods, object reflection, concurrency, creation and serialization and System properties. Additionally it contains basic enhancements to java.util.Date and a series of utilities dedicated to help with building methods, such as hashCode, toString and equals.
Facebook
The Facebook SDK for Android is the easiest way to integrate your Android app with Facebook's platform. The SDK provides support for Login with Facebook authentication, reading and writing to Facebook APIs and support for UI elements such as pickers and dialogs.
Flurry
Flurry Analytics provides an incredible amount of actionable intelligence into how and where people are using your app. You can quickly identify your most engaged and valuable users by grouping them on key characteristics such as demographics, location, language preference, and usage of select features in your app.
Google Analytics
The Google Analytics SDK for Android makes it easy for native Android developers to collect user engagement data from their applications. Developers can then use the Google Analytics reports to measure: The number of active users are using their applications. From where in the world the application is being used. Adoption and usage of specific features. Crashes and exceptions. In-app purchases and transactions. And many other useful metrics... The Google Analytics SDK also gives you the tools to monitor the success of mobile marketing campaigns. Connect user interactions with paid ads, Google Play downloads, and subsequent in-app usage and Ecommerce transactions. Google Analytics provides a powerful platform to measure and optimize all of your application marketing efforts.
Google Data APIs
The Google Data Protocol is a REST-inspired technology for reading, writing, and modifying information on the web. Many services at Google provide external access to data and functionality through APIs that utilize the Google Data Protocol. The protocol currently supports two primary modes of access: AtomPub: Information is sent as a collection of Atom items, using the standard Atom syndication format to represent data and HTTP to handle communication. The Google Data Protocol extends AtomPub for processing queries, authentication, and batch requests. JSON: Information is sent as JSON objects that mirror the Atom representation.
Oauth-signpost
What is Signpost? Signpost is the easy and intuitive solution for signing HTTP messages on the Java platform in conformance with the OAuth Core 1.0a standard. Signpost follows a modular and flexible design, allowing you to combine it with different HTTP messaging layers. Click here for a list of supported HTTP libraries. Signpost is a community effort and may be downloaded, modified, and redistributed under the terms of the Apache License version 2.
Native

68.82%

Standard

31.13%

Direct

0.05%
Longest Running Ad
Dates Active
Aug 07, 2018 to Aug 05, 2020
Dates Active
Nov 07, 2019 to Jul 01, 2020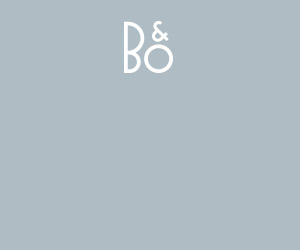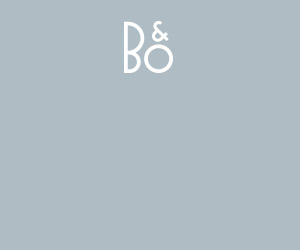 Dates Active
May 11, 2020 to May 31, 2020
Dates Active
Nov 26, 2019 to Jul 01, 2020
Dates Active
May 14, 2020 to Oct 01, 2020
Dates Active
Nov 16, 2019 to Jul 01, 2020
Dates Active
May 09, 2020 to Oct 01, 2020
Dates Active
May 09, 2020 to Oct 01, 2020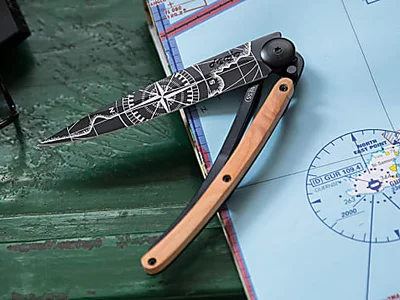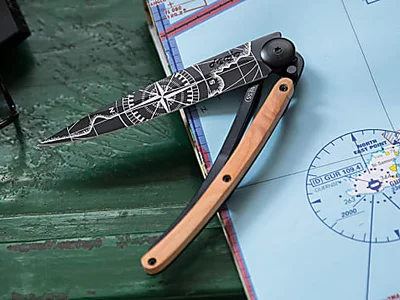 Dates Active
May 09, 2020 to Oct 01, 2020
Dates Active
May 12, 2020 to Oct 01, 2020
Dates Active
May 12, 2020 to Oct 01, 2020
Ad Exchange
Type
Publisher ID
Certification ID
33across.com
reseller
0013300001r0t9maaa
bbea06d9c4d2853c
4aolcloud.net
reseller
4819
9mediaonline.com
reseller
1a34c
01net advertising reaches 16.1M visitors across desktop and mobile web, in countries such as France, Morocco, Belgium, Canada. Pricing models they offer are CPM on channels such as Display, Linear TV, Mobile, Social Advertising on 01net will allow you to reach consumers in industries or verticals such as Gaming, Technology.

They are headquartered at Paris, France, and have advertising & marketing contacts listed on Thalamus. According to their Ads.txt, 01net inventory partners include: 33across.com, 4aolcloud.net, 9mediaonline.com, ad.plus, ad6media.fr, adform.com, admanmedia.com, admixer.net, ads.adasiaholdings.com, adstanding.com, ad-stir.com, adtech.com, adtrue.com, advertising.com, adyoulike.com, aniview.com, aol.com, aolcloud.net, appnexus.com, aps.amazon.com, beachfront.com, bidtellect.com, connectad.io, contextweb.com, conversantmedia.com, coxmt.com, dailymotion.com, districtm.io, emxdgt.com, e-planning.net, freewheel.tv, fyber.com, google.com, groundtruth.com, gumgum.com, hubvisor.io, improvedigital.com, indexexchange.com, lijit.com, lkqd.com, lkqd.net, loopme.com, nsightvideo.com, onetag.com, openx.com, outbrain.com, pubmatic.com, quantum-advertising.com, rhythmone.com, rubiconproject.com, sekindo.com, smartadserver.com, smartclip.net, sonobi.com, sovrn.com, spotx.tv, spotxchange.com, springserve.com, ssp.ynxs.io, synacor.com, teads.tv, themediagrid.com, tidaltv.com, tremorhub.com, triplelift.com, undertone.com, vi.ai, vidazoo.com, xad.com, yieldlab.net, ad-generation.jp, smaato.com, vdopia.com, video.unrulymedia.com, chocolateplatform.com, pubnative.net, yahoo.com.

01net works with Advertising technology companies such as eXelate, SAY Media Advertising, Google Publisher Tag, Mediaplex, Conversant, Taboola, Evidon, Aggregate Knowledge, eBay Commerce Network, Smart Adserver, Accuen, Experian, Neustar AdAdvisor, BlueKai, DemDex, Ligatus, Atlas, Zanox, Turn, Yield Manager, Integral Ad Science, Pubmatic, AdMeld, Rubicon Project, Openads/OpenX, Adify, ContextWeb, SpotXchange, Adap.TV, Index Exchange, Yahoo Publisher Network, Yadro BannerHost, AppNexus, DoubleClick.Net, Weborama, Google Adsense, Digilant, Facebook Exchange FBX, Videology, Eq Ads, Connexity, Rocket Fuel, Chango, The Trade Desk, Dstillery, SiteScout, IponWeb BidSwitch, AdGear, 161Media, AcuityAds, MyBuys, Adition, Yahoo Small Business, Drawbridge, Tapad, AOL-Time Warner Online Advertising, AppNexus Segment Pixel, Adconion, DoubleVerify, Twitter Ads, adloox, PointRoll, MLN Advertising, Piximedia, Media Innovation Group, eyeReturn, LiveRail, RadiumOne, NuggAd, Jumptap, Choice Stream, X Plus One, VINDICO, AudienceScience, Simpli.fi, MyBuys MyAds, Magnetic, Meetrics, BlueKai DMP, Google AdSense Custom Search Ads, Crosswise, Komoona, RealVu, Videoplaza, Teads, AdRoll, DoubleClick Bid Manager, Epom, ADEX, StickyAds TV, Cabelas, CRM4D, Talbots, Audience Square, Pottery Barn Kids, Squadata, Bonton, Foot Locker, Efficiency Network, EasyDMP, AMob, Melt DSP, QVC, Wayfair, Touch of Modern, DynAdmic, Flashtalking, Facebook Custom Audiences, GumGum, AlephD, ADTECH, Adhigh, Eye View Digital, Datonics, Tribal Fusion, Burst Media, NetSeer, Serve Sharp, BidTheatre, Link Share, Bidtellect, TripleLift, Adobe Audience Manager Sync, Polymorph, Yahoo Ad Sync, Yashi, Geniee, Adstir, Graphium, adingo, Ad Tech Japan AOL, Switch Ads, GetIntent, Improve Digital, Ad4Game, Adform, Chargeads, Yieldlab, Smartclip, Mediarithmics, Admedo, Amazon Ad System, Beeswax, Falk Realtime, Sonobi, DistrictM, theAgency, OnAudience, LifeStreet Media, Amazon Associates, ElasticAd, Criteo Publisher Marketplace, Onfocus, Amazon Direct, Teads Reseller, PulsePoint Reseller, ContextWeb Direct, Fyber Reseller, PubMatic Direct, SmartAdServer Reseller, OpenX Reseller, ContextWeb Reseller, AppNexus Reseller, Ads.txt, RubiconProject Direct, Taboola Direct, SpotXChange Reseller, PubMatic Reseller, FreeWheel Reseller, Teads Direct, Tremor Video Reseller, OpenX Direct, Taboola Reseller, Improve Digital Reseller, PulsePoint Direct, Google Reseller, RubiconProject Reseller, SmartAdServer Direct, FreeWheel Direct, Triple Lift Reseller, AppNexus Direct, AOL Reseller, Criteo, Omnitag, AOL Direct, Google Direct, Sovrn Reseller, AdYouLike Reseller, IndexExchange Reseller, IndexExchange Direct, Adledge, Walmart, Infolinks, Improve Digital Direct, Advertising.com, GumGum Direct, Tru Optik, Appier, SkimLinks, Comet Cox Media Reseller, DistrictM Reseller, GumGum Reseller, Lijit Reseller, StackAdapt, Adbrain, ClickCertain, RUN Ads, Avocet, Atedra, AdStanding, Media.net, JustPremium, Temelio, Advertline, Outbrain Direct, Outbrain Reseller, LKQD Reseller, Right Media, Emerse, Amazon Reseller, ShareThrough Direct, Google Inteactive Media Ads, Meme Video, SpringServe, Sovrn Direct, Converstand Media Direct, ORC International Reseller, Google AdSense Integrator, Admixer, AdTheorent, Public Idees, Quantum Native Solutions Direct, Primis Direct, E-Planning Direct, GroundTruth Reseller, LoopMe Reseller, RhythmOne Reseller, Sonobi Direct, hubvisor, Adform Reseller, AerServ Reseller, Mobfox Reseller, Rich Audience Reseller, Seedtag Reseller, Smaato Reseller, Prebid, ad6 media Direct, AdYouLike Direct, DistrictM Direct, Connectad Reseller, Lijit Direct, Admixer Direct, ad.plus Reseller, Admixer Reseller, AdAsia Reseller, adstir Reseller, AdTrue Reseller, Beachfront Reseller, Dailymotion Direct, OneTag Reseller, Smartclip Reseller, SpringServe Reseller, Undertone Direct, Yieldlab Reseller, Between Digital Direct, Triple Lift Direct, Caraytech e-planning, Blis, MaxPoint Interactive, Connectad Direct, Vuble Direct, SpotXChange Direct, Vidazoo Reseller, Sojern, Adbutler, ZypMedia, Sublime Skins, Adform Direct, Chocolate Reseller, OneTag Direct, Yahoo Direct.